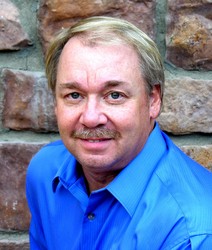 Forging strategic relationships across the telecommunication, IT solutions and computer industries is the challenge that will take us to the next level.
Scottsdale, AZ (PRWEB) May 21, 2009
4SmartPhone, Inc., a leading worldwide provider of mobile sync and backup services for smartphone users, today announced that Bob Brilon has joined the company as its chief operating and financial officer (COO & CFO). Brilon joins Patrick Gilbert, founder and CEO of 4SmartPhone, as part of the company's executive team and his new appointment is effective immediately.
As a well recognized serial entrepreneur, strategist and business leader, Brilon brings more than 25 years of C-level management, business development, M&A, marketing and deal making experience, in both private and public entities, to 4SmartPhone.
"Bob is exactly the right executive and team member for 4SmartPhone," said Gilbert. "His versatility combined with his extensive technology background and his shared vision for the potential of smartphone-centric services will complement the efforts that 4SmartPhone is making in defining a leadership position in mobile sync solutions worldwide. His strong management, financial and strategic alliance experience will help shape 4SmartPhone as we continue our growth and global expansion."
"I am excited to join the 4SmartPhone team at this time when opportunities are abundant for business development and our patent pending methods are making the mobile professional's life simpler and more productive," Brilon said. "Forging strategic relationships across the telecommunication, IT solutions and computer industries is the challenge that will take us to the next level."
Brilon has served as CEO of InPlay Technologies (Nasdaq: NPLA), where he initially reshaped the company's business and led it through several funding rounds, from angel to VC, then through a successful IPO in 1999. He also put together several lucrative technology licensing agreements with the likes of Delphi Automotive and Siemens AG. Brilon also led the company through the acquisition of FinePoint Digital Pen technology, and selling its PC Tablet technology to Gateway for $10MM in the first year of operations.
Prior to InPlay, Brilon was CFO of Go-Video, Inc (AMEX: VCR) where he took the company public in 1986, and growing it from $250K to $12MM to $36MM in revenue in the first three years of production. Brilon also served as CFO in other companies and cumulated four years of Big Four audit and tax experience with CPA firms in Arizona and Iowa. Brilon has a BS in Business Administration (BBA) from the University of Iowa, and a CPA Certification.
About 4SmartPhone, Inc.
4SmartPhone is a mobile productivity solution provider that offers real-time Mobile Sync & Backup services for Email, Contacts, Calendar, Social Media content and more for individuals and small businesses worldwide for a low monthly fee. 4SmartPhone has also developed proprietary technology, currently patent pending, allowing seamless procurement, provisioning and setup of certain mobile services from a smartphone. Do it on the Move & Do it Once! More information is available on the company's website: http://4SmartPhone.net.
4SmartPhone is a trademark of 4SmartPhone Inc. All other company and product names may be trademarks of the respective companies with which they are associated.
###