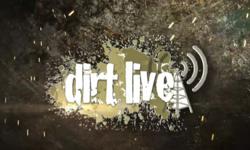 Combat veteran and race manager of Team TCB, Brett Robinson is scheduled to be interviewed on The Dirt Live Show this Tuesday, May 28 at 7 PM PST.
Columbiana, OH (PRWEB) May 25, 2013
4WD, industry-leading provider of aftermarket Jeep parts and accessories, is sponsoring Team TCB's Brett Robinson who will appear online on the Dirt Live Show. Combat veteran and race manager of Team TCB, Robinson is scheduled to be interviewed this Tuesday, May 28 at 7 PM PST. Brett will recount the incredible story of how Team TCB raced motorcycles for the Race For The Wounded and finished the Baja 1000 in November, 2012.
Sponsored by 4WD, Team TCB is comprised of Afghan and Iraq combat veterans who organized a motorcycle team to raise money to help disabled veterans. Brett will recount how Team TCB raced and finished the legendary Baja 1000 race that has an attrition rate of over 70%. Team TCB's story includes episodes where the riders encountered foul weather, got lost in the desert, and were hit by a truck.
"Race for the Wounded was trying to give injured veterans a part of their life back by allowing them to compete in something they may never have thought was possible after their injury," says Robinson. "Racing was not the main focus. The main focus was letting regular folks know that there was a direct way they could help the people who fought to keep them safe and free."
"4WD is proud to get behind this team and everything they have achieved and hope to achieve at this year's Baja 1000," says Kelly Young, 4WD's Internet Manager. "After reading their incredible story on hirepatriots.com, I knew this team held the 4WD values of patriotism, adventure and service."
The Dirt Live was created by Roger Norman, owner of SCORE International, sponsors of the annual Baja 1000. The show debuted January 28, 2013 and has gained a loyal audience among off-road enthusiasts. It's recorded live weekly and presented via UStream.
About 4Wheel Drive Hardware: 4Wheel Drive Hardware is a top industry provider of Jeep parts and accessories, with a focus and passion for the off-road industry. Whether you're looking for the latest products like Jeep apparel, soft tops, or interior accessories, check out 4WD and connect with other Jeepers worldwide. The toll-free order number is 800-555-3353.