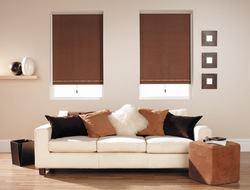 Hoboken, NJ (PRWEB) October 4, 2009
Despite economical challenges we all still require a normal living and some essential minor spending- and window coverings is one of them on the list. You can get great window coverings at incredible prices on 4window.com. This season 4window.com has launched a special extra 10% promotional discount on all products throughout entire site in attempt to help the hard economy situation and make window coverings more affordable and still accessible to the people at a friendly rate. Promotion expires December 31, 2009 no minimum or maximum purchase required, just enter promo code FALL at checkout to get your special discount.
Besides lowering the prices 4window.com has recently introduced new Toscana collection that offers sophisticated custom drapery, premium soft treatments and quality drapery hardware at incredibly low cost. For example dupion silk Parisian pleated drapery panel is approximately 50% less than any other online webstore!
The newly introduced Toscana line offers classic or European style roman shades, premium top treatments - upholstered cornice boards or valances and custom drapery panels- all available in assortment of fabrics and colors and all custom made with precision and quality to ensure proper fit. 4window.com offers their consumers an option to further accessorize their custom order by adding special features and give the drapery or top treatment a special unique touch.
In its constant efforts to make the process of ordering and installing custom window coverings completely stress free and comfortable 4window.com has recently posted a few very helpful measuring & installation video instructions.
4window.com is constantly improving and making the process of ordering custom window covering products as quick and secure as possible. Fast google checkout is now available to coordinate your order and finalize your purchase completely hassle free.
4window.com is a one-stop source of window coverings and more. Their amazing product selection includes: horizontal and vertical wood, faux wood, aluminum blinds, fabric and PVC verticals, roman, roller, bamboo, cell and pleated shades, exclusive Florentine shade collection, sliding panels, drapery panels, premium top treatments, drapery hardware, accessories- all available in diverse styles, variety of finishes and patterns. It is worth taking time and visiting 4window.com to see what they offer!
# # #