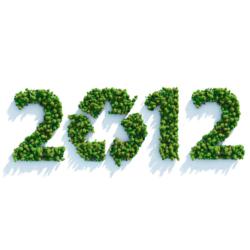 We started the blog about a year ago to serve as a resource for our customers and others. Judging by the feedback we've gotten, it's been a great resource for people within education and beyond.
Sussex, WI (PRWEB) April 21, 2012
Max-R's blog offers a unique and specific focus as it discusses recycling and sustainability efforts at colleges & universities. 50 blog posts isn't necessarily anything special in and of itself. Rather it's the depth and breadth of knowledge that marks this as a major milestone for Max-R. Not to mention the fact that the blog has been live for less than one year and the posts themselves often surpass 1000 words, above the standard length for the typical post. "We're excited to reach this milestone of 50 blog posts!" Said Mark Hammer, Executive Vice President of Max-R. "We started the blog about a year ago to serve as a resource for our customers and others. Judging by the feedback we've gotten, it's been a great resource for people within education and beyond." Said Hammer.
The blog is primarily written by veteran recycling professional, Roger Guzowski, a prolific public speaker and past leader in several state and national collegiate recycling councils. Roger has been actively involved in organizations including MassRecycle, the California Resource Recovery Association, the Northeast Resource Recovery Association, and the National Recycling Coalition. Roger's diverse experience coupled with a unique perspective gives the blog its voice.
Topics on the blog run the gamut from starting and expanding a recycling program, to funding your program, taking safety measures, tracking your recycling efforts with various metrics, choosing the right bins, green building topics, recycling education and more – too much to list!
Occasionally, a more topical post makes its way onto the blog as today's post pertaining to Earth Day rapidly approaching April 22. It's not the typical Earth Day post reading, "Earth Day is again upon us. For some it is the beginning of the annual migration of the groove band and hippie drum circle." Said Roger Guzowski. The post isn't all disparaging though as Roger goes on, "I see green-building standards increasingly part of the building codes in many areas. In my personal life, I see signs of hope as well. I blog for a company that makes high-aesthetic recycling containers almost entirely out of recycled plastic, and uses wind power to do so. [..] I look around at campus Facilities & Physical Plant operations across the country and see a surprising number of service and trades workers in electric cars where you once would have seen idling gas and diesel engines."
Max-R's blog offers an interesting and informative read for sustainability professionals, recycling coordinators, facilities personnel and anyone interested in getting an insider's perspective into a variety of recycling topics.
ABOUT MAX-R
Max•R manufactures sustainable indoor/outdoor furnishings made of maintenance-free 97% pure recycled plastic – milk jugs! In fact, since the company's founding in 1997, they've reclaimed over 68 million milk jugs and aim to save 100 million by 2014. Beyond its environmental benefits, pure recycled Max•R lumber™ is an innovative alternative to wood since it won't rot, split or become food for termites. What's more is that Max•R lumber™ never needs painting and with two-tone color options on furnishings, there's up to 100 different color combinations to choose from.
Max•R specializes in building waste & recycling bins tailored to specific waste streams and aesthetics. Each tailored recycling station reclaims an average of 1000 milk jugs in its manufacture. Max•R also builds a variety of other site furnishings including benches, planters, message centers and more are built in their facility which is powered by 100% renewable energy as an EPA Green Power Partner. This renewable energy purchase avoids the carbon emission equivalent of taking 100 cars off the road – a year!