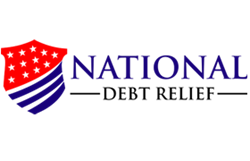 debt affects a lot of consumers
Phoenix, AZ (PRWEB) December 19, 2014
National Debt Relief shared in a recent article published December 17, 2014 some tips to help consumers increase income to pay off their debts. The article titled "50 Side Hustles Or Simple Things You Could Do On The Side To Pay Off Your Debts" lists down 50 side jobs that will make consumers earn a little extra money on the side.
The article starts off by pointing out how debt affects a lot of consumers. It makes them feel uncomfortable and unsure about their finances for both short and long term. And to top it off, there is a good chance that debts will never go away. Unless of course consumers choose to undergo the whole bankruptcy process but even then, there are some debts that cannot be discharged.
There are consumers who choose to ignore the debt and it works for a few months. But debt collection comes back stronger and oftentimes more annoying when the account has already been transferred to collection agencies. Most of these collection agencies has a bad reputation in terms of questionable collection practices.
This is where "side hustles" or simple ways to make money on the side comes in and the article lists down 50 things consumers can choose from to earn extra cash. One of which is to get crafty and put some skills to use. It could be that you are good at making wood furnitures or even personalized notebooks.
The article also shares that for people who has an English degree, proof reading or other editorial jobs are great options in earning extra cash. There are publications and even websites who are in desperate need of wordsmiths. One other hustle is being a personal chef or meal delivery. As more and more people are embracing a healthy lifestyle, not all of them have time to prepare their meals and this is where cooks can come in.
To read the rest of the article and the other ways to earn extra money, click this link: http://www.nationaldebtrelief.com/50-side-hustles-simple-things-side-pay-off-debts/