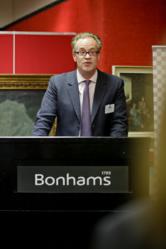 It says a lot about the high regard the guests have for both PAM Insight and for the initiative.
London (PRWEB UK) 15 January 2013
On 3 December 2012, Wendy Marston Events organised a successful champagne reception for Private Client Practitioner's 50 Most Influential, during a busy holiday season.
The Private Client Practitioner's 50 Most Influential celebrates the movers and shakers within the UK private client advisory professions. It begins with an open call for nominations on PAM Insight's news services http://www.eprivateclient.com and http://www.thewealthnet.com. Once the nomination period is over the judging process looks at the quality of the nominations based on the achievements of an individual, their impact on how wealthy individuals are served, who nominated them and how many nominations they received.
Wendy Marston Events is a specialist event planner, focusing on the organisation of awards programmes and their associated receptions, dinners and meetings, from small roundtable breakfast meetings to gala award dinners. Wendy Marston, founder and director, has been managing the PAM Awards for PAM Insight, the company behind Private Client Practitioner, for over 10 years, and in 2012 has taken over the organisation of their remaining suite of awards and events.
"It's wonderful that so many of our guests braved the cold weather and took time out of the busy lead up to the holidays – I think it says a lot about the high regard they have for both PAM Insight, the company behind the initiative, and for the initiative itself," says Wendy Marston, founder and director.
Bonhams provided an impressive backdrop, featuring a preview of a travel and exploration sale featuring drawings, prints, watercolours and oil paintings of particular interest based on their geographical location, exploratory nature and historical content. The champagne was Louis Roederer Brut NV. Photographs were taken by Simon Hargrave. Plaques produced by Awarded2U were handed out to the winners, following brief speeches by Ed Hicks, the managing director of PAM Insight and Robert Currie, head of private client UK of Nedbank, the sponsor behind the initiative.
Companies interested in improving the return on their events and awards programmes can contact Wendy Marston at Wendy Marston Events.