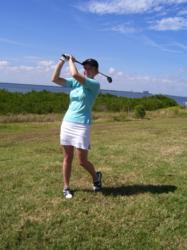 Simplify your short game with a Black Magic' 52 Degree Golf Wedge.
(PRWEB) June 05, 2013
There are some ways to vastly improve your golf game; sometimes it is a terrific tip on your stance or your swing and other times by just changing one particular club in your bag. The new Black Magic 52 degree golf wedge has significantly improved the confidence of many golfers from the many wedge reviews that have been received. This all new 52 degree golf wedge Conforms to USGA Rules for both amateur and top level competition.
The Black Magic 52 degree golf wedge is made from high quality material. It has unique engineering that combines an extra wide sole that will slide over the turf and through the sand effortlessly. Along with removing the hosel' off the face of the club, this gives golfers the confidence to lay the face open for more loft without ever worrying about a shank, which is so easy to do with traditional wedges.
Everyone that plays this game has experienced a situation where they have a shot to the green that is too short for their pitching wedge and is too long for their sand wedge. This requires chocking down on the pitching wedge which some players are not comfortable with or trying to swing too hard with their sand wedge. A perfect solution is a 52 degree golf wedge often called a gap wedge which splits the difference between the other two wedges perfectly.
The Black Magic 52 degree gap wedge rates exceptionally high with so many players not only because it splits the difference on full shots between the pitching wedge and sand wedge but also they have found the club to be so versatile around the green. Players are amazed how easy bunker shots and flop shots have become with this new hybrid shank-less design wedge. It truly allows players to have the confidence to get very creative with the short game which is critical to shooting lower scores.
There are many reasons why more and more players are putting this particular golf wedge in their bag. The club is patented and Conforms to USGA Rules and it only makes sense to take advantage of what this club affords.
About
Blade Runner Golf, Inc. is a company that is very serious about the notion that a golfer's short game can make all the difference in his or her final score—and that players can take their short game to the next level if they only have the right club from which to choose. Black Magic's hybrid wedges Conforms to USGA Rules, but also helps golf enthusiasts find new precision and power as they make their way onto the putting green. Black Magic Wedge can be reached on the web at http://www.blackmagicwedge.com.
Contact:
Black Magic Wedge
2519 McMullen Booth Rd
Suite 510-129
Clearwater, FL 33761
Toll Free Phone: 877-799-6099
sales(at)blackmagicwedge(dot)com