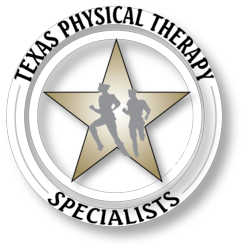 The TexPTS team is proud to host an event that raises money, awareness, and builds community support for such an amazing charity
San Antonio, Texas (PRWEB) January 20, 2012
Texas Physical Therapy Specialist (TexPTS) and Operation Comfort are joining forces for the second annual Selma-Schertz Salute to Service Members 5k Run /Walk to raise funds for wounded service members and their families. Operation Comfort, a San Antonio based charity, has assisted thousands of wounded soldiers by providing emergency financial assistance, comprehensive adaptive sports programs, and a unique Automotivation program for the many wounded troops who have a passion for building and restoring cars.
According to Janis Roznowski, president of Operation Comfort, several wounded service members are expected to participate in the event. "For wounded soldiers, regaining confidence and taking control of their life can be very difficult," states Mrs. Roznowski. "We have found that those who participate in sports heal faster and adjust quicker - we can't thank TexPTS enough for hosting this event."
The run will start at 9:00 A.M. on Saturday, January 21, 2012. The Blue Bonnet Palace in Selma, Texas will serve as both the start and finish for the race. Immediately following the race, participants are invited to stay and celebrate at the TexPTS and Operation Comfort after-party. The post-event soirée will feature an awards ceremony and a weapons carrier, restored by members of the Automotivation program, will be on display. Participants and fans will also be treated to complimentary food and beverages.
Last year, the Selma-Schertz 5k Run / Walk generated more than $6,500 for wounded soldiers. "The TexPTS team is proud to host an event that raises money, awareness, and builds community support for such an amazing charity," says TexPTS physical therapist and race director Michael Keresztes. "It's our way of saying thank you and honoring the men and women who have sacrificed so much to protect and serve our country."
Keresztes also added that it is not too late to sign up. Late registration begins at 7:30 A.M. on race day.
About Texas Physical Therapy Specialists:
Founded in 2005, Texas Physical Therapy Specialists (TexPTS) is a private physical therapy practice with locations throughout San Antonio, Austin, Georgetown and Tyler. Known for teaching and training physical therapists all over the US, TexPTS physical therapists pride themselves in being spine experts. They deliver hands-on physical therapy based on the newest research to achieve the best results for patients with bad backs, achy joints, wounded hands, and work injuries. TexPTS was voted Best Private Physical Therapy Practice in the U.S. in 2009 by their peers in the American Physical Therapy Association and has been recognized on the Inc. 500/5000 lists for the past three years. For more information visit TexPTS.com or the TexPTS Facebook page.
###