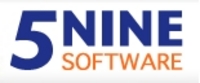 Holmdel, NJ (PRWEB) March 1, 2011
5nine Software, innovative provider of Microsoft Hyper-V management solutions for SMB virtual datacenter environments and V-Cloud hosting providers, today announced release of 5nine Manager for Hyper-V Free Edition. The new tool is designed to provide an easy-to-use management for Microsoft Hyper-V in Free and Core installations. Free Hyper-V can now be easily deployed and managed by Small customers and Cloud Providers.
Ability to run locally on free, Core and full Hyper-V, simplicity and powerful management capabilities make 5nine Manager a unique Hyper-V Management Tool. 5nine Manager for Hyper-V also eliminates the requirement for an additional Windows machines needed to manage free Hyper-V R2 (GUI - less) servers remotely. 5nine Manager for Hyper-V also has additional network management capabilities that compliment features of Microsoft Hyper-V Manager, when installed on 'Full' Server 2008 or remote management client.
In conjunction with 5nine Virtual Firewall for Hyper-V it can be used to create most affordable, secure and easy-to-maintain Hyper-V infrastructures adhering to Microsoft Best Practices for free, core and full installations of Hyper-V and Windows Server 2008 R2. The latter implies minimizing the footprint for performance and security reasons.
Features and Benefits:
Hyper-V Management – 5nine Manager for Hyper-V allows managing virtual machines, virtual hard disks and networks on both local and remote Hyper-V hosts. 5nine Manager for Hyper-V can be used to manage Hyper-V on Windows 2008 R2 Core and Hyper-V Sever installations without Microsoft Hyper-V Manager or Virtual Machine Manager Server.
Simple and Easy to Use – 5nine Manager for Hyper-V offers a simple and easy to use User Interface that is familiar to most of Windows 2008 Server users. In addition to this, 5nine Manager for Hyper-V further simplifies the administration tasks on Windows 2008 Core installations and Hyper-V Server 2008 R2 by providing a Graphical User Interface for file system views and operations.
Follow Best Practices - 5nine Manager for Hyper-V is a valuable tool for managing the virtualization stack on production environments that are utilizing Windows 2008 R2 Server Core installations according to Microsoft Best Practices as well as the Microsoft Hyper-V Server 2008 R2.
Maximize Host Performance - 5nine Manager for Hyper-V has a small memory footprint and does not consume any resources on managed Hyper-V servers when it is not running.
Network Management - 5nine Manager for Hyper-V provides comprehensive virtual network management. 5nine Manager for Hyper-V can be used to troubleshoot and fix network connections and related problems that cannot be fixed via remote management. 5nine Manager for Hyper-V Virtual Network Manager also allows reviewing and editing virtual network ports used by the virtual network interfaces and guests.
Pricing and Availability
Product is FREE and can be downloaded at http://www.5nine.com.
About 5nine Software
5nine Software helps organizations to safeguard their investment in virtual infrastructure by providing innovative systems management solutions designed to reduce costs, increase productivity and mitigate risks. 5nine offers suite of P2V and V2V tools such as 5nine P2V Planner, 5nine Migrator, 5nine Optimizer, 5nine Virtual Firewall for Hyper-V.
5nine is an international company with its U.S. headquarters in New Jersey. 5nine is rapidly expanding its presence and its partner network around the world, and will continue to offer innovative and practical solutions to help IT professionals to better plan and manage their virtual infrastructures.
###