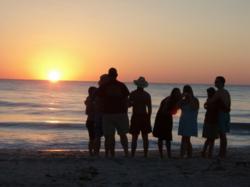 Ocala, FL (PRWEB) March 06, 2012
Spring Break season is here in Florida and sometimes its difficult to get the kids off the computer and into the great outdoors. This year we are encouraging students to get outside, get active, and enjoy their natural surroundings. The best way to do this is by tapping into the natural resources Florida has to offer. Below is a list of some of the great activities that are available all over Florida. Most of these activities are affordable alternatives to the overpriced theme parks that you may be considering. From our experience, ocoos.com has the best selection of guides and services at great prices with simple and safe booking.
Kayaking: Some of the best calm water kayaking in the world can be found on Florida's rivers and oceans. Central Florida has numerous springs pumping out gallons of crystal clear water which feed the countless miles of rivers. Most of these springs are filled with unique wildlife ranging from manatees and fish to endangered birds and otters. Silver Silver State Park in Ocala, FL is well known for the monkeys that hang out in the trees near the spring head. No need to go to Costa Rica to see them swing from vine to vine!
South Florida offers an endless maze of mangroves and beaches. It is not uncommon for you to encounter dolphins while cruising the beach in your kayak. The Florida Keys boasts numerous outfitters for sunset paddles and all day adventures. Kayaking is not only scenic, but a great workout too! To book a kayak excursion near your, go to Ocoos Kayaking and find out more.
Fishing: Florida is famous for both offshore and inshore fishing. The southeast coast has great access to the rich waters of the Gulf Stream and countless trophy fish are caught every year from Florida's coast. Angling is not just for the avid fisherman/woman, Florida's guides can accommodate any skill level. You can access Florida's surrounding oceans from anywhere in the state with just an hour or two of driving!
If sea-sickness is a problem, check out Florida's world famous Bass Fishing. Guides are continuously reeling in 10-12 pound bass in Florida's fresh water lakes. You can even seek more exotic species in South Florida with the abundance of Peacock Bass which have migrated up from the Amazon. To find the best fishing guides in Florida, check out Ocoos Fishing for news, information, and booking.
Horseback Riding: Many people don't know, but Central Florida is considered "The Horse Capital of the World." In 1999, the Department of Agriculture put their seal of approval on promoting Marion County under that label. Throughout the area, there are over 200 farms and training centers devoted to the equestrian passion. Because of this, Florida residents and visitors have access to equestrian events, lessons, and trail rides. Experiences can vary from simple trails rides through the Ocala National Forest to swimming with horses in local rivers and streams. If riding is not your thing, try attending a Polo Match at one of the many clubs around Florida.
Paddle Boarding: Stand-Up Paddle Boarding has been around for a while, but is now becoming popular for recreational use. The concept started out as an easy way for photographers and fellow surfers to watch others surf from the water. Today, Paddle Boarding is quickly growing amongst all age groups and skill levels. You can rent paddle boards in most beach towns in Florida and use them to view manatees, take a tour through the mangroves, and even for a great workout!
Biking: Florida is home to miles and miles of both paved and off-road cycling trails. Many communities are converting their old railway systems into great places for cyclists to get on their bikes and into nature. Bike riding down many of these trails offer you the opportunity to see various wildlife such as white tailed deer and gopher tortoises. It is a great way to stay active during the spring season. If you don't have your own bike or equipment, local bike shops offer rentals by the day.
The Santos Bike Trail System in South Ocala has over 30 miles of trails. The park offers a color-coded system for determining the difficulty of each trail so there is a little something for everyone. Best of all, its FREE!
For more great ideas and to find out how to book these great activities, visit http://www.ocoos.com.