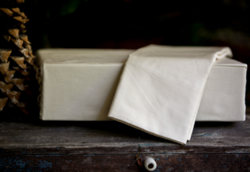 Consumer education has been and will continue to be, a top priority
Incline Village, NV (PRWEB) February 28, 2013
Chuck Harmon, CEO at the Charles C Harmon Co LLC has announced the second product introduction for the newly formed Luxury Sheets and Bedding Division. This product will be the first addition to their flagship product "Certified Organic 100% Egyptian Cotton 300 ct. Sheet Set."
The new product, 618 ct. Combed Cotton Sateen Weave Luxury Deep Pocket Sheet Sets, are designed to fill the void in the quality bed linens and high end sheets market. The sheets carry a certified thread count so potential customers can rest assured that they're receiving the high quality that they're paying for.
Mr. Harmon pointed out that thread counts are easily manipulated by manufacturers and big box retailers so that many times customers don't know that they are paying for a high end product but receiving a product of lesser quality that won't last as long as they should.
Since many people use Google or other search engines to search for sheets, they should know that the most common search term is "600 sheets" but these sheets are truly 618 thread count. The video that is embedded on the company website will give a lot of information about thread count, quality of the cotton and other vital information that a consumer should know before shopping for deep sheets or other quality linens.
'Consumer education has been and will continue to be, a top priority on any of our websites because we want people to be educated shoppers and know what they should be looking for when buying quality products in the bedding marketplace. We started educating consumers over 10 years ago with our memory foam mattress videos, articles and blog posts and now that we're moving into other market segments, we will take that heritage along with us." said Harmon.