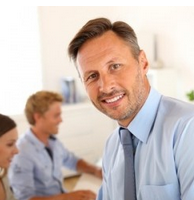 it is vital that every one of these establishments knows exactly what their requirement will be under the Affordable Care Act
Greenville, South Carolina (PRWEB) August 28, 2015
This may come as a complete shock to most cities, towns and school districts, but if they are provided health care benefits through their state health plan then they are likely to be notified that they are actually participating in a self-funded plan. Every day more and more municipal groups are surprised to find out that their responsibilities with regard to ACA reporting to the IRS under codes 6055 and 6056 are becoming a bit more involved than initially expected.
Since these plans are considered self-funded, this will mean that the employer will have a very specific requirement for reporting under the Employer Mandate. The next thing that startles most of these entities is that the states that they are located in are not responsible for this reporting on their behalf. The responsibility falls on each individual governmental entity.
With these things in mind it is vital that every one of these establishments knows exactly what their requirement will be under the Affordable Care Act. In an effort to help these organizations, ACA Reporting Service has released a free webinar to assist with this understanding.