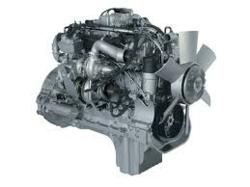 The new company search tool provides immediate comparisons of pricing from more than one competitor.
Hartford, CT (PRWEB) April 18, 2013
General Motors helped to design its original 6.2 diesel brand in the early 1980s for development into its C/K pickups. This trend has continued in the current decade and engines like the 6.5 have remained a popular installation. The http://gotdieselengines.com company has now paired an introductory low price for its 6.5 diesel for sale online. This new pricing is one effort underway at this company to help GM engine buyers find better pricing for the V8 series.
Vehicles like the Blazer, Suburban and Hummer helped GM to build high levels of consumer confidence in the mid 1990s and early 2000s. While these vehicles were not meant for fuel efficiency, the power of the engines were one of the most useful features that were demanded by vehicle owners.
Because GM replacement motors often come from dealerships, the new addition of these motors online is now opening up new doors for distribution to average buyers without trade industry resources.
The GotDieselEngines.com company has recently engineered a new way to research pricing apart from the inventory that is offered. A user of the company website can now search for parts by year, make, model and type to locate an exact match online. The new company search tool provides immediate comparisons of pricing from more than one competitor. This new way of performing price research is one way that consumers can use to quickly validate and compare pricing at the touch of a button.
Regular increases to the company inventory are now announced with each arrival. The entire diesel engines inventory goes through multiple changes each month as new units arrive and older units are discontinued or closed out as demand decreases. These measures are helping this company offer a more complete inventory of motors for sale.
About GotDieselEngines.com
The GotDieselEngines.com company was started in 2009 and has grown its online presence over the past four years. This company has made several changes to its business model as well as upgrades to its warehouse storage space. The makes and models of diesel motors that are now stocked are helping to supply the trade industry and owners of diesel vehicles in North America. The GotDieselEngines.com company is staffed with passionate experts who work daily to find the lowest price possible for foreign and domestic produced diesels for buyers.