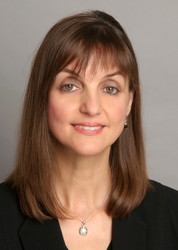 In this expanded role, Rita's leadership will enable 7-Eleven to achieve its objective of satisfying customer convenience through better understanding of our customers
Dallas (Vocus) November 19, 2009
7-Eleven, Inc. has added chief marketing officer (CMO) to marketing vice president Rita Bargerhuff's title and responsibilities. In her new role, she will serve on the company's executive committee and report directly to President and CEO Joe DePinto.
Bargerhuff leads the development and execution of all advertising and marketing initiatives for 7-Eleven products and services in the United States and Canada. Under her watch, 7-Eleven's marketing successes include the award-winning 2007 summer campaign tied to the release of "The Simpsons" movie, the packaging and promotion of 7-Select, the company's private-label brand; an aggressive grassroots and social-media program, and the just-introduced digital signage network.
"In this expanded role, Rita's leadership will enable 7-Eleven to achieve its objective of satisfying customer convenience through better understanding of our customers," said Joe DePinto, 7-Eleven's president and CEO. "Her expertise, experience and creativity will support 7-Eleven in growing its market share by awareness and exposure of 7-Eleven's proprietary businesses of fresh food and beverages, like Slurpee® drinks and coffee. She will lead the further development of our brand and take our marketing efforts to the next level."
Bargerhuff has rapidly moved up the marketing ranks since joining 7-Eleven in 2005 as a marketing director, responsible for fresh foods. She was promoted to senior director of marketing and later named marketing vice president in 2007. Before joining 7-Eleven, Bargerhuff was national marketing director at Greyhound Lines, Inc. In this role, she led the initiative to sell and promote Web-based tickets, and directed national advertising and promotion programs to increase ticket and service revenue.
Bargerhuff's initial marketing experience was in package goods as a product manager at Nestlé Purina Pet Care Company. While there, Bargerhuff led strategic initiatives to grow the pet food segment and, ultimately, led the marketing function for its category development group. She began her professional career as a systems consultant with Price Waterhouse.
Formerly of Long Island, N.Y., Bargerhuff earned a bachelor's degree in psychology from Long Island University and a Master of Business Administration in marketing and finance from the University of Chicago. Bargerhuff resides in Dallas.
About 7 Eleven, Inc.
7 Eleven, Inc. is the premier name and largest chain in the convenience retailing industry. Based in Dallas, Texas, 7-Eleven operates, franchises or licenses some 7,900 7-Eleven® stores in North America. Globally, 7-Eleven operates, franchises or licenses more than 36,900 stores in 15 countries. During 2008, 7-Eleven stores worldwide generated total sales of more than $53.7 billion. 7-Eleven has been honored by a number of companies and organizations recently. Accolades include: #3 in Forbes magazine's Top 20 Franchises to Start, #3 among Top 100 Global Franchises by Franchise Direct, #3 in Store Growth by Convenience Store News, #2 in Franchise Times Top 200 Franchise Companies and #29 among Top 100 Chains in Food Service. In addition, Hispanic Magazine's named 7-Eleven in its Hispanic Corporate Top 100 Companies that provide the most opportunities to Hispanics. 7-Eleven is franchising its stores in the U.S., and is expanding through organic growth, acquisitions, and its Business Conversion Program. Find out more online at http://www.7-Eleven.com.
CONTACT:
Margaret Chabris
7-Eleven, Inc.
972-828-7285
# # #