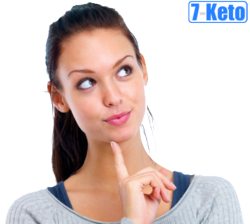 Natural Metabolism Booster
Lakewood Ranch, FL (PRWEB) September 12, 2012
7-KETO, also referred to as DHEA, is the so called "Belly Blasting Supplement" that has been quietly showing up in clinical studies over the years.
After months of research and testing, 7-Keto Pure has officially launched an advanced weight-loss management supplement that has been shown to boost the metabolism.
Backed up by testimonials and a 60 Day money back guarantee, 7-Keto Pure is now offering this premium supplement to both US and Canadian residents.
THE RESEARCH:
In 1999 a double blind trial study using 7-Keto was published by the American Society of Exercise Physiologists 1999. They put thirty overweight individuals on an identical 1800 calorie per day diet and instructed them to exercise for one hour 3 times per week.
Fifteen patients also took 200 mg of 7 keto DHEA every day while the other 15 control subjects received a placebo.
After 8 weeks, the 7 keto DHEA group lost an average of 6.34 pounds compared to a loss of 2.2 pounds for the control group.
A 7-Keto DHEA weight-lose study was also published in 2007 by the Journal of Nutritional Biochemistry. It showed that 7-Keto increased the resting metabolic rate of obese adults while on calorie restricted diets.
The 40 subjects who completed the study saw 7-KETO reversed the decrease in RMR normally seen in people who are dieting.
In 2012 the 7-Keto supplement was featured on the top rated day-time Doctor T.V. show, confiming that an expanding belly is the result of a slowing metabolism and 7-Keto could be the supplement that helps stop it.
FURTHER STUDIES:
7-keto and DHEA have also been associated with memory-enhancing benefits and indicate memory enhancement better than pure DHEA. However, because human trials have not been conducted, we can not recommend 7 keto DHEA as a memory-enhancing extract as of yet. Further studies are needed to confirm and extend the current results, particularly the gender differences.
To learn more about 7-Keto Pure visit http://www.7ketopure.com
7-Keto Pure is an all-natural metabolism booster made in the USA. This premium supplement is B.B.B. approved, and created to help you lose weight with no drastic lifestyle change.
7-Keto Pure is so confident that the desired results will be achieved they back up all products all with an unconditional 60 Day Money-Back Guarantee.