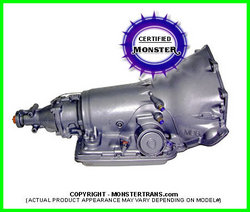 Ferndale, WA (PRWEB) July 4, 2008
700R4 Transmission, EATMYSHIFT.COM releases their new 700R4 Transmission product line!
Over the years EATMYSHIFT.COM has built a solid reputation of producing high quality transmission products. Their hottest seller.. the 700R4 transmission, can be custom built for just about any application. With a wide range of upgrades, from the clutches to the gears, their units are proven to last for years.
If you are looking to purchase a 700R4 transmission, or just have questions. We highly recommend contacting the nice people over at EATMYSHIFT.COM, you can even call toll free 1-800-708-0087.
They have friendly and experienced staff members that can answer all of your 700R4 transmission needs.
Here are just a few more reasons why we recommend dealing with EATMYSHIFT.COM:

Free Shipping
Low Price Guarantee
No Core Charge
100% Satisfaction Guarantee
Click Here to visit their 700R4 Transmission website.
###