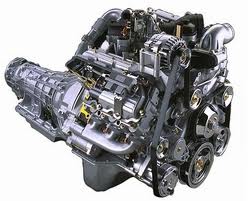 The online system now receives daily updates to ensure accuracy in data displayed by the quote system.
Akron, Ohio (PRWEB) May 01, 2013
Ford Motor Company has developed its diesel vehicle series to compete with General Motors and Chrysler for worldwide supremacy in the pickup truck market. Replacement engines for these vehicles are traditionally purchased from dealerships and one company online is now selling direct to the public. The GotDieselEngines.com company has now attached an Internet discount to its 7.3 diesel engine for sale inventory. This new price is offered as a way to help buyers of diesel motors to reduce the price paid for online orders at the gotdieselengines.com website.
Ford produced its Powerstroke engine series with a partnership with Navistar International. The 7.3 displacement is one of the most used sizes of motors for the Ford F-Series trucks. Both commercial and non-commercial vehicles make use of this larger engine type.
The engineering and development that has been put into this engine series has helped to preserve the operational value of these motors on the secondary market. The preowned diesels in 7.3 size that are now discounted online are OEM replacements ready for install.
The price drops that are now reported for the Powerstroke inventory represent one example of achievements made recently by the Got Diesel Engines Co. in 2013. New pages have been created for the company website that now help to educate buyers before a purchase is completed. These resourceful pages now provide engine condition, OEM specs and a general overview of what buyers receive when a purchase is made. This information is offered to help buyers make better purchasing decisions online.
The company pricing methods have recently been changed to reflect new technologies now used on the company website. The quotation system that is now built to help customers is now the sole source of pricing that customers rely upon to quote diesel engines. The company toll-free number is an additional method that provides offline processing of price quotes that remains available for customer use. The online system now receives daily updates to ensure accuracy in data displayed by the quote system.
About GotDieselEngines.com
The GotDieselEngines.com company provides one of the biggest diesel motor inventories that can be researched by buyers online. This company offers its Ford, GM, Cummins, DMAX, Detroit Diesel and other variants for discounted prices to all buyers in the U.S. The distribution options for this company have been expanded in 2013 to provide better resources for diesel engine buyers on the Internet. The GotDieselEngines.com company has improved its price structure this year to offer lower than standard pricing for its complete inventory. Through warranties and other incentives, this company helps provide alternatives to engine buyers.