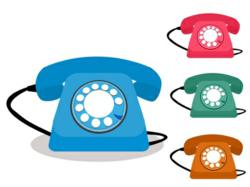 True 800 toll-free numbers tend to be more expensive than 855, 866, 877, or 888 numbers due to the increased demand for the numbers. It's great to see that site customers can get a more recognized number at the same price
Austin, TX (PRWEB) July 23, 2011
Obtaining an 800 number for a business helps improve the visibility and image of the organization. The 800 number comparison portal of PBXCompare.com announces the release of a fresh discount for RingCentral customers. Shoppers who select the service from the site's comparison grid now receive a waiver for the $15 sign-up fee on any plan.
800-Numbers.PBXCompare.com rates the RingCentral plan above the industry standard with no notable drawbacks. The service includes full phone system functionality, no charge to port existing 800, 888, 877, or 866 numbers, annual plan discounts, and double the industry standard of included minutes. All RingCentral plans are now available to try as a 30-day trial offer and include voicemail.
To help shoppers select the best 800 service for organization needs, the PBXCompare.com editors now provide a free, "How Do I Choose" guide. The guide compliments the market standard for service features and is designed for use alongside the by-region comparison grids on the website when choosing a service.
Casey Jones, manager of 800-numbers.pbxcompare.com states, "True 800 toll-free numbers tend to be more expensive than 855, 866, 877, or 888 numbers due to the increased demand for the numbers. It's great to see that site customers can get a more recognized number at the same price through the RingCentral service plan when they decide to read the review and check out our website."
The staff at PBXCompare.com are committed to publishing the latest information for 800 service plans available across the United States. Industry leading services are evaluated for publication and all products are tested by site personnel before reviews are published.
About 800-numbers.pbxcompare.com:
800-Numbers.PBXcompare.com compares toll free services provided by the dominant local phone provider in a given area with several national services. The site's presentation of information is designed to allow visitors to make quick, informed decisions when picking a toll-free 800 number.
Contact Details:
800-numbers.pbxcompare.com
Lindsey Marino
401 Congress Avenue, Suite 1540
Austin, TX 78701 USA
Phone No. 512-448-9031
Website: http://800-numbers.pbxcompare.com/
###