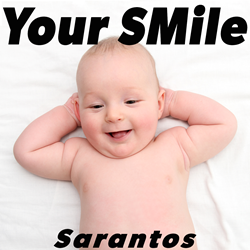 The strong 80s influence that still permeates Sarantos core manifests itself yet again!
Park Ridge, IL (PRWEB) January 10, 2017
Sarantos - Releases An 80s Rock Music Video For New PopRock Song "Your SMile"
80s rock lives on forever. Sarantos was clearly heavily influenced by the 80s and greats like Michael Jackson, Survivor, Def Leppard, Journey, Bon Jovi, Madonna, U2, Scorpions, Duran Duran, The Police, Toto... the list goes on and on. It's the playlist most chosen by Sarantos when working out or lounging around on a lazy SUnday. There are also many other classic one hit wonders and combined with the above mainstays, the blood gets boiling, doesn't it?
For "Your SMile", Sarantos imagined a classic 80s music video and of course, that 80s hairstyle, a female model, leather pants and other 80s stuff that is sprinkled throughout the video. The vintage style and playful love story remind fans of a John Hughes booby trap. The strong 80s influence that still permeates Sarantos core manifests itself yet once again.
"This fun 80s style rock music video is about a man and woman," says Sarantos. "Two busy lives, one with a model on a photo shoot and the other with a rock star in a recording studio. They can't stop thinking about each other but he specifically can't get her infectious smile out of his mind. In the end, they could care less about the limelight or their fame and just want to be in each other's arms. Her smile becomes his smile! They each give up their careers to be with each other. I think the 80s style video fit really well with the pop rock melody and simple lyrics."
Sarantos and fans chose this charity for this song - Operation Smile who believes that every child suffering from cleft lip or cleft palate deserves exceptional surgical care. They should be able to smile confidently too.
Sarantos' unique sound has been best described by industry insiders as an "emotionally powerful vocal style masterfully united with music that is a fusion of classic '80s rock blended with modern soft rock and pop music."
Since 2014, Sarantos has won over 36 awards with Akademia LA Music and Beat 100, while also being nominated for the International Music & Entertainment Awards and the Hollywood Songwriting Awards. Even without ever using a professional music studio, label, ad agency or radio promoters, "Dreamer" & "What If I Never See You Again" have spent many months in the top 200 on the majors list in the US for radio airplay according to the Digital Radio Tracker Top 200 charts. On the independent charts, Sarantos has hit the top 10 twice.
*Because Sarantos wants music shared throughout the world, fans can always find downloadable songs, lyric sheets, videos and books on the website. Fans can sign up for the email list to get the inside scoop first and exclusive content available nowhere else.
Facebook: http://www.facebook.com/Sarantosmelogia
Spotify: play.spotify.com/artist/0fSzbfDxSHL10T1ryPsRLQ