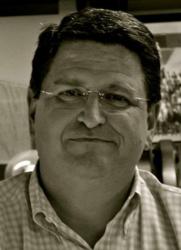 So many medical students now are under the impression that specialized medicine is the only route in medicine... they just aren't exposed to the environment of primary care.
Birmingham, AL (PRWEB) February 28, 2013
With new ground-breaking partnerships with UAB, Baptist Trinity and Brookwood Hospital, Dr. Mark Ricketts and the new Ricketts Medical Center are in the development programs to train local medical students and residents in the general practice of medicine. The programs are highlighted by the new Ricketts Medical Center in the Vestavia Hills City Center, where Dr. Ricketts will be relocating his medical practice.
Along with the educational programs, Dr. Ricketts sees this move as an opportunity to not only service more patients in the Birmingham area, but also give patients, medical residents, and students a glimpse of the future of medical offices.
"A lot of the doctors in our area have practiced in the same location for a long time - that's not necessarily a bad thing - but many of the facilities they practice in haven't allowed for expansion or for the technological updates available in today's medical world," said Ricketts. "Through the efforts of my friends at Brookwood and our staff, the facilities at our new location will be state-of-the-art. Patients will be able to see their doctor in comfort and have access to the latest technologies."
As area publications have reported, the number and growth rate of general practitioners in the Birmingham area has diminished over the past dozen years. It is a mission for Dr. Ricketts and the Brookwood Medical administration to reverse this trend by placing medical students and residents into the working office of a general practitioner to learn of the opportunities and responsibilities for a primary doctor.
"So many medical students now are under the impression that specialized medicine is the only route in medicine," added Ricketts. "They often overlook or don't consider being a general practitioner because they just aren't exposed to the environment of primary care."
"Primary care allows you to develop a deeper understanding and relationship with those you provide care for. It also allows for a comfortable, manageable lifestyle that isn't always available in some medical fields."
The new Ricketts Medical Center will feature state-of-the-art technological advancements and equipment including an on-site laboratory, ultrasound, digital x-rays, wireless electronic medical systems, pulmonary function testing, a medical research department, and more.
The relocation and build out efforts are being managed by Veritas Commercial Real Estate of Birmingham. Dr. Ricketts, Vestavia City Center, and Veritas are working towards a move-in date in the Spring of this year.
Ricketts summarized, "I'm excited personally, and I'm excited for our patients. This will be the medical office of tomorrow."
# # #
About Dr. Mark Ricketts:
Dr. Mark Ricketts is an internal medicine specialist focused upon the prevention, diagnosis and treatment of adult diseases. He has been practicing medicine in the state of Alabama since 1988, and throughout his career has provided care for over 20,000 individuals, ages 12 years and up. Dr. Ricketts has been recognized by Consumer Reports as one of the Top Physicians in America, and he has been recognized with distinction by the American Medical Association.
Dr. Ricketts is available for commentary on other medical issues or current medical/health care news that you would like comment on. If interested in scheduling a time to speak with Dr. Ricketts, please contact Harry Long at 205 693-8181 or email at hlong(at)81shop(dot)co.