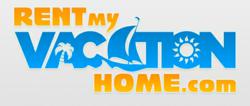 New York, NY (PRWEB) July 02, 2011
Rent My Vacation Home (RMVH) has new technology news for the investor,never before have vacation owners been able to fill out one form and be broadcast on 83 USA vacation rental websites at once. These websites have 70,000 customers and over 5,000 visits a day.
Vacation home owners can list on the 83 sites called RMVH network for free. Rent My Vacation Home even has a reservation system like a major resort hotel for home owners and renters on each site.
The RMVH network which is every state in the USA by typing RMVH and then the name of the state and dot com. Ex : http://www.rmvhflorida.com Rent My Vacation Home also has every major vacation city as well covering all the Disney areas while sporting a cartoon that shows the way called MR. Sunny.
This is an incredible way not only to list all over the USA with one click but a great way for travelers to save time with one search on 83 sites all in the USA. The sites recently reported NO Vacancy this summer in Florida and California as well as NY.
In this economy to try and sell a vacation home for any profit is very hard. With Rent My Vacation Home (RMVH) you can rent the home until this market recovers and have it listed for sale at the same time . According to all the experts renting is the way in this economy until you can sell.
These web sites of Rent My Vacation Home also allow the consumer to save the search .
Call 1-800-699-RMVH for more info or email info(at)rentmyvacationhome(dot)com
###