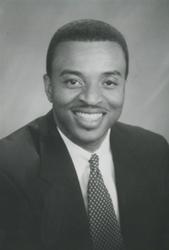 Washington, D.C. (PRWEB) December 17, 2012
Michael Perch, principal consultant at Road Map Consulting LLC., is continuing his SCORE DC workshop series with SCORE 8(a) Company Best Practices Workshop this Wednesday, held on December 19th at the SCORE Washington, D.C. Chapter office located at 740 15th Street, NW from 9:00 am to 12:00 pm.
Perch, a SCORE Mentor, is a leading expert on government procurement toting a 100% designation approval rate for his clients. He will share valuable insight on perfecting the use of a company's SBA 8(a) designation by implementing specific strategies using the designation to forge successful partnerships and win contract bids. The staggering statistic that over 60% of all SBA Certified 8(a) companies never receive one contract, while in the nine (9) year program, bears evidence business owners must strategize in order to get the maximize benefit of this designation. This is the final class in a series taught by Perch. The other two classes are entitled "How to gain SBA 8(a) Certification" and "I'm 8(a) Certified, Now What?"
Michael Perch has been active in the SCORE Washington, DC Chapter since 2007. Perch also teaches workshops on Project Management, GSA Schedules and Marketing to the Federal Government.
The U.S. Small Business Administration's 8(a) Business Development Program offers small business owners resources and support to help grow their businesses through counseling, training workshops, management and technical guidance, and access to government contracting opportunities. The main goal of the program is to help owners of small businesses that are considered socially or economically disadvantaged become thriving competitors in the federal marketplace.
This half-day SCORE workshop is geared toward women and minority business owners who want to learn how to conduct business with the government. The registration fee for this event is $30.00 for online event registration and $40.00 for on-site registration. Visit http://washingtondc.score.org/ to register today.
More About Road Map Consulting LLC: Michael Perch is the Principal Consultant at Road Map Consulting, LLC. (RMC). RMC provides consultation on federal and state government contracting, financial management, project management, proposal writing and business coaching. Based in the Washington, D.C. Metro area, the firm delivers winning strategies for every stage of marketing to the government by helping business owners secure federal designations and obtain contract vehicles. With an experienced staff boasting over 75 years of experience, the company has maintained a 100% approval rate for 8(a) applications and GSA proposals submissions.