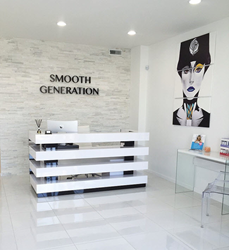 "In addition to taking on my custom request, Bernie collaborated with me, and came up with the perfect solution to meet the needs of my client."
FORT LAUDERDALE, FLORIDA (PRWEB) February 01, 2017
While it's true that mass-produced office furniture has been available for decades, and custom office furniture has been around for centuries, 90 Degree Office Concepts is changing the way companies buy furniture for their workplace. The CEO of Palantir, a multi-billion-dollar Palo Alto company, says he "loves it." This is just one of many positive comments describing the way 90 Degree Office Concepts has combined furniture production and customized design, making it possible for small and large companies alike to outfit their offices in the size, color, and material of their choice—on a time schedule surpassing even the fastest industry-standard production and delivery times.
In the office furniture arena, it can be challenging to find ways to maintain flexibility while offering customers a wider range of choice. At the same time, custom producers are now pressed to become more design-oriented, with faster delivery times. New design processes and delivery expectations are in place for clients nationwide. Smart Communications of Florida, which needed an impressive 22-foot boardroom table and matching reception area furniture in just two and a half weeks to impress a really big client flying in, had this to say: "First off, thank you for getting our tables done in the small window we had. The receptionist's desk is awesome, and we get compliments on it from everyone who walks by."
While production office furniture is available out of the box in about a week or two, color and size options are normally limited to one, two, or three depending upon the size of the supplier's facility and their ability to carry stock. On the other hand, customers tend to struggle to convey their design ideas to furniture producers, while the producers themselves may or may not be familiar with office design, space planning, and commercial-grade construction. In addition, custom office furniture can take three to four months to arrive.
90 Degree Office Concepts has found a way to marry these two two systems, by providing clients with an exclusive set of designs that can be modified to the buyer's preference while including free, personalized design consultation. This process takes the pain, unfamiliarity, and budgetary stress out of designing an office without a designer. For the consumer, the best part is the ability to receive their new furniture in just two to four weeks. Mindy, an interior designer in Fort Lauderdale, added her comments about 90 Degree's revolutionary process: "In addition to taking on my custom request, Bernie collaborated with me, and came up with the perfect solution to meet the needs of my client."
90 Degree Office Concepts is a privately-held office furniture design/production company located in Fort Lauderdale, FL. Its mission is to provide companies with modern, innovative office furniture featuring multi-level design solutions to help them elevate the look and feel of their workplace—while following their own budget, not the supplier's.