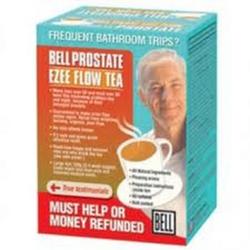 It is our focus to provide them with a consumer-friendly shopping experience that allows them to browse our suite of products with ease.
Bloomington, IN (PRWEB) April 7, 2011
911HealthShop.com comes to the online shopping scene with the antidote to mobile commerce woes with the launch of their smartphone-savvy health products and lifestyle mobile site, http://m.911healthshop.com. The mobile site, recently launched on December 2, 2010, was created under the care of Unbound Commerce and Solid Cactus, with the intent to provide mobile shoppers with a simplified shopping experience in conjunction with their full website.
The team at 911HealthShop.com prides themselves in carrying an extensive selection of premium health products to help shoppers feel their best, from head to toe. After some researching and staying in the know on ecommerce best practices and growing trends, the team decided their wealth of products may be difficult to browse on a smartphone, and a more streamlined user experience was necessary.
"We're always looking out for the top health products for our customers, and it was time to shift some of that attention to our website experience. We wanted to cure smartphone confusion, so we chose only our top five categories for our mobile site, and categorized our products neatly inside them," says Jesi Evans, Internet Marketing Assistant for 911HealthShop.com.
The 911HealthShop.com team saw a nearly immediate response to the mobile site, with at least one mobile order each day initially, without investing time or money into its marketing. The team has since worked to actively promote the mobile site through Twitter and Facebook, in their email newsletters to customers, as well as through their advertising partners, and has seen the amount of orders per day grow in accordance with their marketing investment.
"Our customers often lead stressful, busy lives, and the last thing we want to do is further add to their daily pressures. It is our focus to provide them with a consumer-friendly shopping experience that allows them to browse our suite of products with ease. We hope to continually work on new marketing initiatives for the mobile site and boost our health and tech-savvy presence," explains Evans.
911HealthShop.com encourages cell phone users to visit their m.911healthshop.com mobile site to easily discover popular health and lifestyle aids.
About 911HealthShop.com:
911HealthShop.com was founded in 2001 with the goal of providing only the most superior health products, paired with a firm dedication to excellent customer service. These value points have continued to bring 911HealthShop.com success over the years, with pleased customers returning for health and lifestyle solutions including [Bell Lifestyle Products, BioSil, Catherine's Choice, Simply Sender, Synthovial 7 and more. Connect with 911HealthShop.com at http://www.facebook.com/911healthshop and http://www.Twitter.com/911healthshop.
###