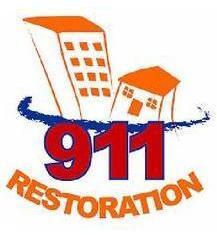 It is important to us that we bring the franchisees together once a year to guarantee that they stay abreast of the latest training and practices in the industry
Van Nuys, CA (PRWEB) October 27, 2009
911 Restoration, Inc., the nation's leading restoration company announced its Grand Opening Event scheduled for Thursday, November 12th from 6 - 9 PM. Members of the San Fernando Valley Chamber of Commerce will participate in the company's red ribbon cutting celebration. Franchisees and the public are invited to participate in the evening's festivities, which will include live entertainment, franchise opportunity information, appetizers and drinks.
The grand opening will be held in conjunction with the company's 2nd Annual Franchise Convention, which will teach attendees how to grow their one-unit organizations into multi-unit operations. The convention will take place November 11 - 13th and will be held at the Radisson Hotel in Culver City, CA. Industry experts and motivational speakers are slated to speak on a variety of topics including: Risk Management, Clarity for Purpose, Motivational Marketing, Equipment, Establishing Health & Safety, Textile Restoration, Laboratory Analysis, and more.
"It is important to us that we bring the franchisees together once a year to guarantee that they stay abreast of the latest training and practices in the industry," Shay Kalmanovich, CEO of 911 Restoration, Inc. said. "We have created a turn-key business plan to ensure the financial success of all of our franchises. We share the risk of opening a new business with them and are invested in making sure that their company is profitable and fully operating its first week of business."
Despite the declining economy 911 Restoration Inc., is thriving and hiring and has opened four new locations across the U.S. this year. Since January of 2009 the company has hired over 50 employees and is projected to open 30 new franchises by the close of 2010. Mold inspection and removal, fire cleanup, and water damage restoration is a business that is growing even in today's declining economy. Insurance companies across the nation process thousands of water, fire, and mold damage claims a day.
Shay Kalmanovich has written and published numerous articles ranging in topic from the dangerous effects of mold, fire preparedness, and what to do in the event of a flood or hurricane. He was recently interviewed by CNN reporter, Brad Pomerance, and the company was featured on Fox 11 News.
Serving the community since 2000, 911 Restoration, Inc. has over 20 franchises across the US and Canada. Specializing in emergency services, the call center responds to calls 24-hours a day, seven days a week. Crews are dispatched within 45-minutes and can assist with emergency board-up, pack out services, disaster relief, damage cleanup and restoration, mold remediation, as well as water, smoke and fire damage.
911 Restoration, Inc. was part of the relief efforts in the New Orleans area after Hurricane Katrina and in Houston after Hurricane Ike, providing cleanup, mold removal and restoration services for families in need.
For more information please visit, http://www.911RestorationInc.com or call 888-243-6653. You can also email info(at)911resorationinc(dot)com.
###