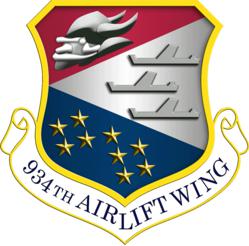 Minneapolis-St. Paul International Airport Air Reserve Station (PRWEB) January 04, 2012
For the past 12 months, the more than 1,400 members of Minnesota's only Air Force Reserve unit, the 934th Airlift Wing, have made some notable accomplishments.
As 2011 comes to a close and 2012 looms just around the weekend, the men and women of this unit remember the highlights that made this year great. The unit, which has had military roots in Minneapolis for more than 70 years, has accomplished everything from training local community members to deploying Airmen in the fight against terrorism. Here are just a few of the many things these Global Vikings have achieved:
January

February

Civil Engineers head to Afghanistan (Story)
March

Base hosts Air Force basketball try outs (Story)
April

May

934th Airlift Wing "aeromeds" support global medical exercise (Story)
Commander inducts community members into Order of Global Viking (Story)
June

Aeromedical Staging Squadron building gets "extreme makeover" (Story)
Memorial Wall dedicated to Minnesota's fallen heroes (Story)
August

September

Airmen take part in 9/11 ceremonies (Story)
October

Mass enlistment of newest Airmen (Story)
Training local firefighters (Story)
November

Civic leaders get first-hand look at mission (Story)
'Crawl, walk, run' training a must for Airmen (Story)
December

Wing welcomes new inspector general (Story)
Commanders dish up holidays meals (Story)
These are but a few of the many events and projects that have taken place on the base in 2011. To read about more unit happenings, visit the 934th Airlift Wing website or find the unit on FaceBook, You Tube, Twitter, Vimeo and Linked In.
# # #