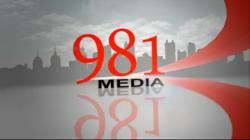 When viewers can see up close and personal how a product is supposed to be used and what they can get out of it, they become confident in the brand being advertised.
Burbank, CA (PRWEB) April 30, 2013
Corporate video company 981 Media is thrilled to announce their "How-To" video service. Today's market is not an easy one, and most companies are constantly searching for ways to market their products and services that will stand out from the crowd. Due to the high popularity of online videos, most businesses realize how lucrative tapping into this popularity can be and use promotional videos to get their products noticed.
While promotional videos can be a good way to get people interested in a product, How-To videos have become an increasingly more powerful tool when it comes to video marketing.
How-To videos have an advantage over the standard promotional video because they give a more in-depth look into the product. Instead of merely arousing interest and curiosity in the product or service, a How-To video shows potential customers exactly what to expect from a product and shows precisely how it can be used. It provides a concrete, visual representation of how the product can benefit the customer, a crucial point that must be clearly demonstrated before most viewers will be interested in becoming customers.
How-To videos serve another important function as well in that they can address many of the questions that would typically cause a customer to call technical support. Aside from shaving costs the company incurs in regards to call center maintenance, it also saves the customer a potentially long wait on the phone and spares them the hassle and annoyance of sifting through complicated instruction manuals. This increases customer satisfaction, which fosters increased sales and a loyal client base.
981 Media knows that How-To videos take things a step further than the typical marketing video by showing instead of telling.
"When viewers can see up close and personal how a product is supposed to be used and what they can get out of it, they become confident in the brand being advertised," says Austin Brooks, creative director at corporate video company 981 Media. "This removes many of the common doubts that often plague people when trying to make purchases."
More than 4 billion videos are watched online each day, a number that is steadily increasing. This trend isn't going anywhere anytime soon, so video marketing is going to be a crucial component of any successful marketing campaign. For businesses that want to take their video marketing efforts to new heights, How-To videos can be an excellent investment.
981 Media is a corporate video company that is devoted to creating videos that get noticed and compel viewers to learn more about a particular product or service. For those looking to use videos in their marketing campaigns, 981 Media offers several unique services and are ready to help Los Angeles companies reach their full potential.
About 981 Media
Corporate video company 981 Media serves businesses who want the very best marketing tools around and specializes in using multiple forms of media to promote businesses. They offer award-winning web design, corporate video production, corporate photography, mobile apps, and much more. They chose their name for its ability to represent what they give to their clients. The numbers 9, 8, and 1 mean completion, fulfillment, abundance, power, creativity, and confidence. 9 is also the square root of 81, and together they symbolize synergy and maximized outcomes. To learn more, give them a call at 877-981-6334 or take a look at their portfolio here http://www.981media.com/video/corporate-video-production.