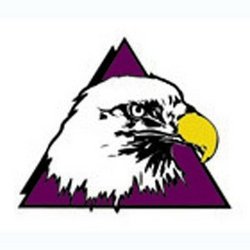 lubrication, coupled with dual-face, magnetically loaded mechanical seals for
Rock Island, IL (PRWEB) January 31, 2008
Inpro/Seal Company, the Rock Island, IL, based manufacturer (and inventor) of bearing isolators reports that during calendar 2007, sales of their OM 32 Series Oil Mist Bearing Isolator far exceeded expectations. Moreover, though thousands have been installed in refinery operations around the world, the company projects that significant growth will continue through the end of the decade, and beyond.
Factors
Though a number of issues come into play, the firm attributes much of the success of the OM 32 to an increase in end user awareness of the product's unique attributes. These attributes include: permanent protection; non-wearing design that never wears out; zero energy consumption; non-sparking design that makes it safe in petroleum applications and other features that make it the most reliable method on the market to control stray mist. Other aspects include improvements through: direct customer feedback; ongoing R & D; extensive field testing; as well as exhaustive trials in their dedicated testing facility.
That Was Then
Back in the 1960's when oil mist systems were first introduced for use in petroleum refineries and petrochemical plants, there were no environmental or energy issues to deal with. Atomized lubricant was injected into the bearing housing of a pump or motor and stray mist was vented into the atmosphere. Whatever sealing had to be done was by means of a lip seal, a temporary method that allowed the mist to escape through the shaft ends and exit into the environment. But, as housekeeping and safety were not an issue, no one paid attention and continued under the misconception that this was the only sealing method available.
This Is Now
Today, much has changed. The Meantime Between Failure (MTBF) runs between 5-7 years and plants have to deal with housekeeping (environment, safety, stray emissions) and energy issues. To maintain a competitive edge they must optimize their resources. With their 100% failure rate, the use of contact seals remains a temporary solution. Because they operate by making contact, these kinds of seals wear out and carry unknown, unpredictable service life. This method leaves end users to contend with catastrophic failure and shutdown, let alone leakage.
The Use Of Bearing Isolators
Bearing Isolators, on the other hand are non-contacting and do not wear out. Their simple construction consists of a rotor and stator, unitized so that they don't separate from one another while in use. These components interact to keep contamination out of the bearing enclosure and coalesce stray mist. As they operate with out making physical contact, they save energy and never wear out.
With Oil Mist Bearing Isolator, the lubricant is coalesced to a liquid and drains back into a system sump or reservoir instead of into the environment. Bearings are protected, shafts are sealed and environmental housekeeping problems are solved - permanently. Plus, it puts an end to mist condensation on surrounding structures.
The Bearing Isolator, A Product That Has Come Into Its Own
According to David C. Orlowski, CEO of Inpro/Seal, the holder of some 40 patents and considered by many as the "father" of bearing isolation technology, "When it comes to controlling oil mist there has long been the misconception that contact seals are the only option the end user has. The real truth is that our OM 32 Bearing Isolator, with its upgraded design features and improvements provides levels of permanent protection -- previously unavailable in any kind of bearing protection device. Once installed, end users obtain the benefits of a non-wearing bearing isolator, while totally controlling oil mist. At the same time they increase safety, productivity and reliability with permanent bearing protection."
Orlowski continued, "In recent years, much has been said promotionally about "oil mist" lubrication, coupled with dual-face, magnetically loaded mechanical seals for "mist" containment.

 Little attention has been given to the complexity of the "mist" system and how energy intensive it is. For example, a 500 pump installed system, based on pure oil mist with dual face bearing seals will consume about 162 KW, 24/7. At 7.5 cents per KWH, the outlay including the compressed air to deliver the "mist" would cost the user another $114,000 per year.

"
Orlowski concluded, "It does not make sense to use a product that starts to wear out as soon as it is put into operation. Nor does it make sense to use a sealing type device that has the ability to spark in a petroleum application. What does make sense is the Inpro/Seal OM 32, a non-sparking device uses BAT (Best Available Technology) to increase reliability and productivity in industries that use oil mist lubrication systems. It will fit any OEM brand bearing housing, vertical or horizontal configurations, closed loop or open loop, purge or pure mist."
Non-Sparking Operation With A Bonus
Since oil mist is the preferred method of bearing lubrication in most refineries and petrochemical plants, it is important to absolutely avoid the possibility of spark generation by the sealing mechanism. The Inpro/Seal OM 32 oil mist seal contains no ferrous materials that could generate sparking conditions by sealing faces or magnets upon wear and eventual component degradation. Constructed from 100% non-sparking bronze material, it has no contact surfaces to heat up from the combustion of volatile materials in the area, a feature not well appreciated in petroleum applications. Plus, it puts an end to mist condensation on surrounding structures.
If the rolling element, primary bearing should fail, the OM 32 will act as an emergency sleeve bearing and prevent shaft-to-housing contact and possible dangerous and catastrophic spark generation.
More On The Product
Enhancements and improvements to the original design include the ability to work with the low base lubricant viscosities -- to ISO 32 and the addition of VBXX™ a proprietary technology that eliminates the ingress of contamination by combining the best technology in non-contacting labyrinth seals with the best possible interface for contamination exclusion.
About Inpro/Seal
Inpro/Seal Company is the originator and the world's number one manufacturer of bearing isolators, used to protect motor and pump bearings, machine tool spindles, turbines, fans, gear boxes, paper machine rolls and many other types of rotating equipment. Additional applications include the sealing, handling, processing, packing and storage of dry particulates, powders and bulk solids.
Over three million of Inpro/Seal's original bearing isolator designs are in operation in process plants worldwide, where end users continue to report significantly reduced operating costs with increased productivity and reliability. Protected bearings have proven to run 150,000 hours (17 years) and more, eliminating the need for costly maintenance and repair. Documented cases show that a plant can more than double the mean-time-between failure (MTBF) and reduce maintenance costs by at least half, with users reporting an extremely high Return On Investment (ROI).
As the recognized global leader in bearing isolator technology, Inpro products are marketed to the aerospace, automotive, petroleum, refining, nuclear, power generation, metalworking, food processing, grain processing, chemical, water, wastewater treatment, metalworking, hydrocarbon processing, HVAC, pulp and paper, mining, mineral, ore processing and general industrial markets.
Spreadsheets
Interactive spreadsheets that calculate ROI, Contact Seal Energy Consumption and other costs are available at http://www.bearingisolators.com
Signoff
For more information on the OM 32 Oil Mist Bearing Isolator, including a FREE brochure, contact Jason Putman at: Inpro/Seal Company, P.O. Box 3940, Rock Island, Illinois 61204. Phone numbers are: (800) 447-0524 or (309) 787-4971. Fax number is: (309) 787-6114. Website: http://www.inpro-seal.com or http://www.bearingisolators.com
###