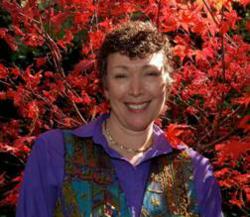 I expect this new study will show that acupuncture can improve the quality and quantity of sleep for women with breast cancer.
San Francisco, CA (PRWEB) October 13, 2011
Kathryn Ryan, a 25-year licensed Bay Area acupuncturist in Menlo Park and faculty member at the American College of Traditional Chinese Medicine (ACTCM) in San Francisco, is taking part in a breast cancer research study currently being conducted by Stanford University.
According to research, about 80 percent of women diagnosed with breast cancer and undergoing chemotherapy have non-optimal sleep, and nearly 60 percent of cancer patients experience chronic sleep problems even after their treatment is complete. This study is focused on the acupuncture as a treatment for cancer-related sleep deprivation and interruptions, as an earlier Stanford study revealed a correlation between the longevity of breast cancer survivors and the quantity and quality of their sleep.
During the study, 64 women with primary or metastatic breast cancer are randomized to receive 12 sessions of real acupuncture or sham acupuncture, which involves the placement of needles in areas not intended to stimulate known acupuncture points, over a six-week period.
They will complete questionnaires, wear a watch-like device to record sleep information and provide blood and saliva samples. Each will continue to be monitored up to one month after the conclusion of treatment.
This is not the first time Ryan has participated in a Stanford research study. For five years, she worked as a consultant in a university research project that studied the effectiveness of acupuncture for treating depression in pregnant women. Ryan felt moved to help pregnant women find chemical-free treatments for their problem.
The study compared three groups of pregnant women: one group received acupuncture targeted at alleviating depression, one group received "control acupuncture" in points not known for helping depression, and one group received massage. The women treated with acupuncture had a 63% response rate, which was significantly better than women in the other groups, who had a 44% combined response rate.
"The study showed that pregnant women experiencing depression have a truly helpful alternative to psychiatric medications," said Ryan of the study. "I expect this new study will show that acupuncture can improve the quality and quantity of sleep for women with breast cancer."
For more information about this topic or the American College of Traditional Chinese Medicine (ACTCM), call Alissa Cohan at (415) 355-1601 x 12.
About Kathryn Ryan
Although she is not one now, Kathryn Ryan grew up in a Christian Scientist household in Southern California, where she grew accustomed to addressing illnesses without doctors and medications. After graduating early from high school, she traveled all over Europe and Israel, and then returned to the US, where she earned her undergraduate degree at UC Berkeley. From there she attended the American College of Traditional Chinese Medicine (ACTCM) in San Francisco, graduating in 1984 and became a California State Licensed Acupuncturist in 1985.
For seven years, Ryan worked at Quan Yin Healing Arts Center on Mission Street in San Francisco, which specializes in treating HIV, hepatitis C and substance abuse. There she focused on strengthening the immune system—which is also helpful for allergy sufferers.
Ryan has been teaching at ACTCM for over ten years now, supervising students in the community clinic and at ACTCM's off-campus site in the California Pacific Medical Center's Rehab Unit. In the Unit, she and the students employ special methods such as scalp acupuncture and ear acupuncture, useful treatments for detoxing from substance abuse.
Ryan operates her private practice in Menlo Park, where she is honored to work with new and interesting people all the time, and to witness the improvement so many experience. In December 2005, Ryan procured an Acutron Mentor device, which allows her to conduct facial rejuvenation treatments without using needles. These spa-quality treatments help minimize wrinkles and tone the skin and underlying muscles without the pain, risk and expense of Botox or surgery.
About the American College of Traditional Chinese Medicine
The American College of Traditional Chinese Medicine (ACTCM) has been at the forefront of educating students in Traditional Chinese Medicine in the Bay Area since its inception in 1980. Their two degree programs—the Master of Science in Traditional Chinese Medicine (MSTCM) and the Doctorate of Acupuncture and Oriental Medicine (DAOM)—provide an exceptional professional education.
ACTCM's community clinics serve as a diverse and demanding training ground for their students, while providing affordable health care services to the community. ACTCM's certificate programs in Tui Na and Shiatsu and its introductory classes for the public offer additional educational opportunities for current ACTCM students, healthcare professionals and the general public.
Bay Area acupuncture treatment, as taught by ACTCM, restores balance and health, and is used for everything from chronic pain to drug dependence. It is also effective for allergy relief, weight loss, pain management and fertility treatment.
During treatment practitioners insert sterile, disposable needles at acupuncture points along the meridians. Because of the thin and pliable needles used, most people feel little to no discomfort. Patients typically leave feeling energized or relaxed with a deep sense of well-being.
###