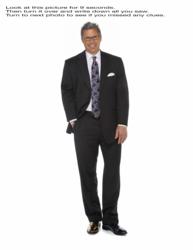 Riendeau's strategic formula for intelligence gathering and call preparation is downright scary-smart.
--Kraig Kramers, serial CEO & bestselling author of CEO Tools
Barrington, Illinois (PRWEB) January 10, 2013
Author of this new [ audiobook, Dr. Russ Riendeau, award-winning executive search professional and behavioral scientist, has interviewed over 90,000 business professionals over 27 years, gathering research on sales effectiveness. Sales and management professionals earning in that rare air with W2s of 100-300k a year, behave very different than average sales people, evidence demonstrates.
As corporations lock in budgets for 2013 and Fiscal Cliff uncertainty looms, the ability for sales professionals to identify the real decision makers and roadblocks to making a sale are critical.
The Bureau of Labor and Statistics research shows less than 8% of American business professionals earn over 100k. The highest paid sales professionals in America also have one consistent trait--They study their craft.
For example: "The idea of first 'building relationships' to make a sale is a myth. Relationships occur after the sale is made. Solving the problem and demonstrating previous success is what they want,"says Riendeau. "Highly paid sales people study the art of disciplined question development, observation and challenge the prospect with specific questions that average or inexperienced sales people are scared to, or don't know how to ask."
" Riendeau's strategic formula for intelligence gathering and call preparation is downright scary-smart, " said Kraig Kramers, serial CEO & bestselling author of CEO Tools.
First Hide The Poison Arrows, title serves as a powerful metaphor suggesting intensely listening with a open mind. Only after understanding and questioning will the sales professional be able to craft a compelling proposal to solve their problem.
Here's a few critical lessons from the book.
1. Build trust and interest with prospects by asking well-prepared questions that challenge a specific issue needing help.
2. Top sales people spend 1-3 hours doing competitive intelligence research and preparation before meeting with or attempting to call a prospect.
3. LinkedIn is the most powerful, yet most under-utilized tool by average sales professionals.
4. Highly paid sales professionals are proactive learners and spend 5-10 hours a week studying, reading/audiobooks/videos on topics related to sales, leadership, persuasion, negotiation, presentation skills, improved vocabulary, social influence, and current events.
5. Top sales professionals are proactive and prepare and rehearse for every sales call to anticipate every question or concern a prospect can ask.
6. Average sales professionals blame the economy, the company, the price or the customer. Top sales professionals choose a product, service or industry that reflects their value and skill level to insure success.
First, Hide The Poison Arrows (Eyecatcher Press 2012) Audible.com downloads, $6.95
Dr. Russ Riendeau is Senior Partner of East Wing Group, Inc. russriendeau@gmail.com or 847-363-9789.