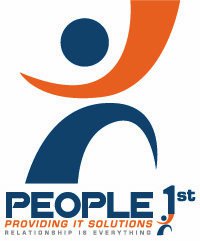 We'd all like web browsing to be fast and easy. There are many simple steps you can take to accomplish that.
San Francisco, CA (Vocus/PRWEB) April 29, 2011
San Francisco Bay Area IT consultants People 1st know how frustrating it can get when a web browser is slow to load information. They suggest a few simple remedies: switching browsers, disabling Flash, and deleting unused toolbars.
"Waiting for web pages to load is a waste of time," says People 1st Principal Matt Fabela: "We'd all like web browsing to be fast and easy. There are many simple steps you can take to accomplish that."
People 1st says one of the most significant things people can do is switch web browsers. Google Chrome is currently faster than Internet Explorer or Firefox, It's notably quicker through every step: when launching from the desktop, loading pages, running web applications, searching, and navigation.
Disabling Flash will also help significantly. Many websites contain annoying Flash content or ads which slow down the loading process. Turning Flash off will prevent these videos from automatically loading. For Chrome and Firefox, the extension Flashblock must be installed. For Internet Explorer, Flash can be disabled from the Tools menu. Fabela reminds people, "note that you will need to re-enable Flash when you need to view Flash content."
Most people don't realize that toolbars can use up memory and bandwidth, so deleting any non-essential toolbars is a good idea. An article on TechRepublic explains, "Some toolbars simply take up precious computer memory, while others eat away at bandwidth by sending and receiving data in the background. The math here is quite simple: The more toolbars you have, the slower your browser will run."
For more information about increasing browser speed or any services from People 1st, call them at (877) 248-0268 or visit them on the web at http://www.people1st-bayarea.com. Their office is located at 580 California Street on the 12th floor in San Francisco.
About People 1st
People 1st is a group of San Francisco Bay Area IT consultants that specializes in providing IT services and solutions to local small businesses. Known as one of the most reliable Bay Area computer companies, People 1st provides managed IT support, such as remote systems monitoring, network installation and management services, and disaster recovery, IT security, and IT consultation services in the Bay Area.
###