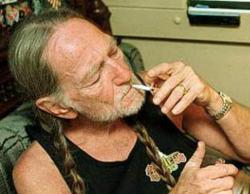 San Jose, CA (Vocus/PRWEB) April 29, 2011
The All American Cannabis Club (A2C2), a San Jose medical cannabis collective, is holding its first membership party Saturday, April 30th at 12:30 pm at 1082 Stockton Avenue in San Jose to celebrate the 78th birthday of country music legend Willie Nelson.
The party will feature a free barbeque with meat and vegetarian options, a raffle giveaway, and birthday cake for Mr. Nelson. The country music icon will not be in attendance, but there will be a birthday card members can sign that will be delivered to him through the official Santa Clara County Willie Nelson Tea Pot Party. The barbeque begins at 1 pm and the raffle giveaway will be held at about 4:20 pm.
"Willie is an inspiration to us all," says Dave Hodges, founder of A2C2. "His life and career prove to the world that 'stoners' are not lazy, unmotivated people. At the age of 78 he's still rocking hard."
Members of the San Jose medical marijuana collective are encouraged to attend the event and join in on the festivities and learn more about the latest happenings with medical cannabis in San Jose including the city's agenda, possible shutdowns, and how members can help the cause.
Although there are efforts to reduce the locations where medical cannabis can be secured, A2C2 is dedicated to providing safe and reliable access to the medication that Californian medical cannabis patients need.
"Things are about to get crazier in San Jose, but don't worry we will never stop providing cannabis in San Jose," said Hodges. "A2C2 is dedicated to protecting the right to get and use medical cannabis. They'll have a really hard time getting rid of me."
For more information about A2C2, or any of A2C2's products or services, call them at (408) 217-0339 or visit them on the web at http://www.medicalmarijuanasanjoseca.com.
About All American Cannabis Club (A2C2)
All American Cannabis Club (A2C2) is a San Jose medical marijuana collective that specializes in flowers, concentrates, and edibles. A2C2 serves the entire San Francisco Bay Area and will deliver within San Jose. A2C2, formerly SJCBC – the San Jose Cannabis Buyers Collective, was the first cannabis collective in San Jose, and is located at 1082 Stockton Avenue, San Jose, CA 95110.
###