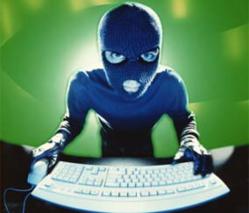 We're thrilled to have NetClarity's CEO, Hal Charnley, as one of our leading speakers on the BYOD dilemma...
Bedford, MA and Boston, MA (PRWEB) April 02, 2012
NetClarity, Inc., the leading provider of Next Generation, Network Access Control technology in the marketplace, today announced that the company's CEO, Hal Charnley, will speak at the National Information Security Group's Securanoia Boston 2012 conference to be held in Cambridge, MA between May 7th and 8th, 2012.
"NetClarity has been a strong supporter of our organization. We're thrilled to have its CEO, Hal Charnley, as one of our leading speakers on the mobile computing and personal device dilemma, which continues to grow into a very high risk problem area of network security," said Brad Dinerman, president of NAISG and event organizer.
"After working with the National Information Security Group for the past few years, I am honored they have asked me to speak at their premier network security conference, Securanoia Boston 2012," said Hal Charnley, CEO of NetClarity, Inc.
About The Speaker
Mr. Charnley joined NetClarity in 2010 as our president and CEO. Hal brings over 20 years of executive leadership expertise in high growth environments to NetClarity. From 2004 through 2009, Hal was the president of a leading INC 500 business. Hal provided leadership for this $30M business with 200 employees. Under Hal's leadership, the company was recognized as one of the fastest growing, private companies in the U.S. by Inc. Magazine for three years in a row. Previously, Hal was the founder, president and CEO of Artel Video Systems, a $50M provider of advanced switching and optical transport equipment to the global Telecom and CATV markets. Prior to Artel, Hal was a member of the executive team at Chipcom, a leading provider of networking equipment to the Global 5000. He holds BS, MS and MBA degrees and is past chairman of the University of Massachusetts, Lowell. He is a founding member of the High Growth CEO Forum, an active member of the Boston CEO Club, a member of the Turnaround Management Association, a former adjunct graduate school professor, and a board member for several private companies. He is a frequent lecturer on a variety of business topics focused around entrepreneurship, change management and business transitions.
About NetClarity, Inc.
NetClarity is the only provider of "Made in the USA," next-generation Network Access Control (NAC) technology and products in the marketplace today. It has been developing patented intrusion defense technology using industry standard protocols since 2003. NetClarity sells a scalable suite of industry standard, rack-mountable hardware appliances known as "NACwalls" through channel partners and OEMs worldwide. NetClarity is located in Bedford, MA with offices in key locations around the globe. For more information, visit http://www.netclarity.net/.
About NAISG Securanoia Boston 2012
NAISG™ Securanoia™ Boston 2012 will be a two-day event focusing on the current state of cyber crime, hoaxes and other risks against which organizations and individuals must protect themselves. The target audience includes security professionals, IT staff, architects, managers, educators and law enforcement agents. The goal of the event is to foster security, innovation and collaboration throughout the security community. The Securanoia conference is organized and supported by the National Information Security Group (NAISG). Event dates: May 7-8, 2012. Location: Microsoft New England Research and Development (NERD) Center, Cambridge, MA. For more information, visit http://www.naisg.org/ or http://www.securanoia.com/.
CVE is a trademark of The Mitre Corporation. NACwall, EasyNAC and Inside-Out Network Security are trademarks of NetClarity, Inc. All other company and product names may be trademarks of the respective companies with which they are associated.