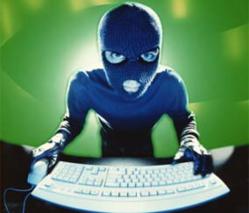 We're pleased to have Gary Miliefsky continue to support our organization, providing timely and relevant information, sharing his Best Practices for Bulletproof Network Security
Bedford, MA and Dallas, TX (PRWEB) March 28, 2012
NetClarity, Inc., the leading provider of Next Generation Network Access Control technology in the marketplace today announced that the Company's Founder & CTO, Gary S. Miliefsky will be speaking at the TakeDownCon Conference 2012 to be held in Dallas, Texas between May 4th through the 9th, 2012.
"We're pleased to have Gary Miliefsky continue to support our organization, providing timely and relevant information, sharing his Best Practices for Bulletproof Network Security and providing attendees with copies of his latest articles from Hakin9 Magazine," said Joyce Choo, Events Manager.
"After working with EC-Council on their HackerHalted event, I am honored that they selected me as a speaker at TakeDownCon – to share a more pre-emptive, proactive approach to protecting network infrastructure against exploitation by hackers, viruses, malware, cyber-criminals and cyber-terrorists," said Gary S. Miliefsky, Founder & CTO, NetClarity, Inc.
About The Speaker
Miliefsky, Founder & CTO of NetClarity, Inc., a CISSP®, is also a regularly published author on Cyber defense with monthly cover story articles in Hakin9 magazine, which can be found at http://www.hakin9.org and on the Board of Directors of the National Information Security Group found at http://www.naisg.org, and to the Center for the Study of Counter-Terrorism and Cyber Crime at Norwich University. He currently serves as an Advisory Board Member to the internationally accepted security standard called Common Vulnerabilities and Exposure (CVE® - see http://cve.mitre.org/ and http://oval.mitre.org and http://nvd.nist.gov).
About NetClarity, Inc.
NetClarity is the only provider of Made in the USA, Next Generation Network Access Control (NAC) technology and products in the marketplace today. We have been developing patented intrusion defense technology using industry standard protocols, since 2003. NetClarity sells a scalable suite of industry standard rack-mountable hardware appliances, known as "NACwalls", through channel partners and OEMs worldwide. NetClarity is located in Bedford, MA with offices in key locations throughout the globe. For more information, visit us at http://www.netclarity.net
About TakeDownCon 2012
This highly technical IT security conference series was launched in 2011 in Dallas, Texas. TakeDownCon is a no-frills and topic focused conference series that is targeted towards the security engineers, researchers and analysts. The topical theme of this unique event series revolves around some of the most talked-about security issues such as Web Application Security, SCADA and Critical Infrastructures, Cloud Security, among others. Cities that are earmarked where TakeDownCon will be hosted in the near future are Las Vegas, Chicago, New York, Washington DC, Amsterdam, London, Johannesburg, Singapore, among others. For more information about TakeDownCon, please visit: http://www.takedowncon.com.
TakeDownCon is organized by the International Council of E-Commerce Consultants (EC-Council). It is a member-based organization that certifies individuals in cyber security and e-commerce. It is the owner and developer of 20 security certifications, including Certified Ethical Hacker (CEH), Computer Hacking Forensics Investigator (CHFI) and Certified Security Analyst /Licensed Penetration Tester (ECSA/LPT). EC-Council has trained over 90,000 security professionals and certified more than 40,000 members. EC-Council's certification programs are offered by over 450 training centers across 87 countries. These certifications are recognized worldwide and have received endorsements from various government agencies including the U.S. Department of Defense via DoD 8570.01-M, the Montgomery GI Bill, National Security Agency (NSA) and the Committee on National Security Systems (CNSS). EC-Council also operates EC-Council University and the global series of Hacker Halted information security conferences. The global organization is headquartered in Albuquerque, New Mexico. More information about EC-Council is available at http:// http://www.eccouncil.org.
CVE is a trademark of The Mitre Corporation. NACwall, EasyNAC and Inside-Out Network Security are trademarks of NetClarity, Inc. All other company and product names may be trademarks of the respective companies with which they are associated.