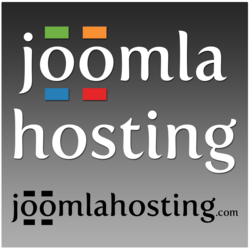 We care about our customers, our employees, and the world we live in, so comparing us to the big guys is a bit like comparing apples to oranges.
Atlanta, GA (PRWEB) February 05, 2013
JoomlaHosting.com (http://joomlahosting.com) releases an interview with A Small Orange CEO, Douglas Hanna about his company's history, corporate culture, hosting plans and future endeavors. A Small Orange founded in 2003 and has grown primarily through word of mouth due to their customer-first business model. Joomla Hosting interviewed Douglas about A Small Orange, giving them insight into their company.
Joomla Hosting began by asking about the history of A Small Orange. Douglas explained the name of the company, "SO, what is with the name A Small Orange? Because we're different. Though we've grown to service lots of customers, we still act like a small, nimble, and fun company. We care about our customers, our employees, and the world we live in, so comparing us to the big guys is a bit like comparing apples to oranges."
Douglas went on to point out that there are more than forty A Small Orange employees. He went into detail about the company culture saying, "One thing that almost all employees have access to is our customers. We all pitches in on support inquiries in some fashion and we constantly are listening to even the smallest issues customers communicate to us."
Douglas explained how the hosting plans work differently at A Small Orange than some other hosting companies. He said, "We don't promise "unlimited plans" that are actually hindered by hidden limitations. Instead, customers are only responsible for paying for the resources they need. We also respect our customer's time. We don't send a hundred emails trying to upsell customers on different products, and our website isn't cluttered with marketing videos."
Wrapping up, they asked Douglas to share any upcoming changes and future plans with A Small Orange. He said, "We have a lot of plans to really take A Small Orange to the next level. Much of them center around new server locations outside of North America, more product offerings and partnerships that would fit well with our customer's hosting plans, as well as additional services."
Joomla Hosting redesigned and relaunched their site several weeks ago adding the interviews section. In the future they will be adding more interviews like this one. Visit their site to read more interviews.
About Joomla Hosting -- JoomlaHosting.com was established in 2009 The site was created as a place for Joomla Users to post reviews and learn about the best Joomla hosting companies. They are not related in any way with the Official Joomla Project. It is a website that brings hosting, server information, and help to the Joomla community.
About Intown Web Design (http://www.intownwebdesign.com) -- Located in Atlanta, GA, they are a web design and development firm with a focus on creating functional websites for business. Clients range from startups to corporations traded on the NYSE. Founded in 2007, with a specialty in open source technologies including PHP, Joomla and WordPress. They have continued to expand their expertise into improving site performance, usability and search engine rankings.
###