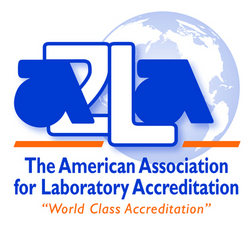 Frederick, MD (Vocus) December 10, 2009
The American Association for Laboratory Accreditation (A2LA) today announced that it has been selected for the prestigious 2009 "Best of Business" award by the Small Business Commerce Association (SBCA) in that organization's Professional Standards Review Board category.
The Small Business Commerce Association (SBCA), based in San Francisco, is a private sector entity that provides tactical guidance to small business owners regarding a variety of day-to-day issues. In addition to providing a central repository of small business operational advice, SBCA attempts to identify companies that demonstrate "what makes small businesses... great." Using consumer feedback -- information contained in monthly SBCA surveys and other consumer reports -- its award program is designed to recognize the top 5% of the country's small businesses.
A2LA is a nonprofit, non-governmental, public service, membership organization whose stated mission is to provide comprehensive accreditation services for laboratories, inspection bodies, proficiency testing providers, product certification bodies, and reference material producers. Services are available to entities of all these types, whether governmental or private and available to many laboratory market segments including automotive, environmental, chemistry, biological, aerospace, construction materials, consumer product safety, water/waste water and more.
It is the largest multi-discipline accreditation body in the United States.
Contact:
Philip Smith
A2LA Contact
American Association for Laboratory Accreditation (A2LA)
Phone: 301 644 3204
Web: http://www.A2LA.org
# # #