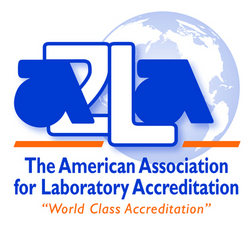 Frederick, Maryland (Vocus) October 14, 2010
The American Association for Laboratory Accreditation (A2LA), in partnership with the Institute for Quality Management in Healthcare (IQMH), is proud to announce that it is now offering an interactive online education tool, Decoding ISO 15189™, which is designed to help medical labs prepare for ISO 15189 accreditation.
With this educational series you can learn at your own pace, re-watch modules, download a library of PDFs, view video coaching tips, access useful tools such as workbooks, templates and samples, and set up multiple user accounts.
Gain international recognition - ISO 15189 Medical laboratories -- Particular requirements for quality and competence is quickly becoming the international standard of excellence for medical labs. Decoding ISO 15189™ can ensure your staff understands the rigorous requirements — your customers will demand it.
Establish a plan of action - Use our detailed step-by-step workbooks, templates, samples and downloadable PDFs to begin implementing the ISO 15189 requirements.
Understand the requirements - Decoding ISO 15189™ will help you decipher the requirements and translate them into an easy-to-follow plan of action for your staff.
Create a quality manual - Use our sample templates and detailed analysis of the requirements to create a quality manual.
Employ document control - Evaluate different approaches to document control, learn which documents need to be controlled and establish a system to meet your needs.
Be prepared for your audit - Understand what your auditors will be looking for and have the required measures in place.
For details on registering for this educational opportunity, please visit http://www.a2la.org/iqmh/decode15189intro.cfm.
A2LA is a nonprofit, non-governmental, public service, membership society, whose stated mission is "to provide world-class accreditation and training services for testing and calibration laboratories, inspection bodies, proficiency testing providers, reference material producers and product certifiers. These and other future services should create stakeholder confidence in the quality, competence and integrity of all A2LA-accredited organizations and in their products and services."
Services are available to any type of conformity assessment body (CAB), whether governmental or private. A2LA is the largest multi-discipline accreditation body in the United States.
The Institute for Quality Management in Healthcare (IQMH) is dedicated to excellence in healthcare in order to promote patient safety and quality of care. We help healthcare organizations implement and develop their knowledge of quality management systems.
IQMH is a not-for-profit corporation wholly-owned by the Ontario Medical Association (OMA). It offers proficiency testing, accreditation services, education and expertise in guideline development and assists healthcare professionals in achieving high standards in quality management. As a partner with the Quality Management Program—Laboratory Services (QMPLS), IQMH has over 30 years of expertise behind it.
CONTACT INFORMATION:
Philip Smith
The American Association for Laboratory Accreditation (A2LA)
Phone: 301-644-3204
Email: psmith(at)A2LA(dot)org
Web: http://www.A2LA.org
###