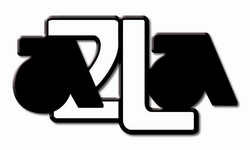 Frederick, Md. (Vocus) January 22, 2009
A2LA has announced the spring training program available to the public. The schedule is as follows:
Introduction to Measurement Uncertainty

March 2-3, 2009-San Antonio, TX
June 8-9, 2009-Minneapolis, MN
($795.00 non-members, $745.00 members)
ISO/IEC 17025 and Accreditation

March 4-6, 2009-San Antonio, TX
April 20-22, 2009-Memphis, TN
June 10-12, 2009- Minneapolis, MN
($995.00 non-members, $945.00 members)
Assessment of Laboratory Competence

May 18-22, 2009-Southfield, MI
($1595.00 non-members, $1545.00 members)
Venues:
March 1-6, 2009
The Westin Riverwalk
420 West Market Street
San Antonio, TX 78205
(888) 627 8396
Rate: $199.00 Per Night
April 20-22, 2009
Marriott Memphis Downtown
250 North Main Street
Memphis, TN 38103
(901) 527 7300
Rate: $149.00 Per Night
May 17-22, 2009
Marriott Detroit Southfield
27033 Northwestern Highway
Southfield, MI 48034
(888) 519 6568
Rate: $139.00 Per Night
June 7-12, 2009
Doubletree Hotel Minneapolis Park Place
1500 Park Place Blvd.
Minneapolis, MN 55416
(800) 245 9190
Rate: $135.00 Per Night
A2LA is a nonprofit, non-governmental, public service, membership society based in Frederick, Maryland, United States of America celebrating its 30th year in 2008. Its mission is to provide comprehensive, third-party accreditation services for testing and calibration laboratories, inspection bodies, proficiency testing providers, reference material producers, and product certification bodies. Services are available to applicants whether they are private, federal, state, or academic and regardless of their size. A2LA is the largest, multi-discipline accreditation body in the United States. A2LA is internationally recognized. A2LA welcomes applications for the accreditation of many types of conformity assessment bodies.
Contact Information:
Julie Stevens
American Association for Laboratory
Accreditation (A2LA)
Phone: 301 644 3235
Web: http://www.A2LA.org
# # #