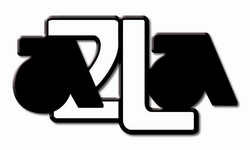 A2LA is proud to be involved in the ENERGY STAR initiative for computers
Frederick, MD (Vocus) February 26, 2009
The American Association for Laboratory Accreditation (A2LA) announces the addition of the U.S. Environmental Protection Agency (EPA) ENERGY STAR Verification Testing Guidelines and Procedures Manual for Computers Version 1.0 to its already broad range of accreditation activities. A2LA is currently accepting new applications for accreditation of laboratories who intend to test to the newly adopted EPA ENERGY STAR Program Requirements for Computers Version 5.0 as well as requests from existing accredited laboratories to modify their current scopes of accreditation in order to demonstrate the ability to test in accordance with these new requirements.
"A2LA is proud to be involved in the ENERGY STAR initiative for computers" said Peter Unger, President of A2LA. "A2LA has recently committed itself to becoming an environmentally friendly organization so this program fits in very well with our own initiatives."
The EPA recently released the ENERGY STAR for Computers Verification and Testing Guidelines and Procedures Manual Version 1.0. This document contains the specific verification testing guidelines and procedures for conducting product testing of computers. According to the document, in order to conduct verification testing to determine whether the computer products meet the ENERGY STAR Program Requirements for Computers Version 5.0 requirements, laboratories must be accredited to ISO/IEC 17025. The accreditation body must be a signatory to an internationally recognized mutual recognition arrangement (MRA) such as the International Laboratory Accreditation Cooperation (ILAC). A2LA became a Full Member Signatory to the ILAC MRA in November 2000 after successfully completing the Asia Pacific Laboratory Accreditation Cooperation (APLAC) peer evaluation process. A2LA currently meets this EPA requirement for accrediting bodies. A2LA currently has over 200 accredited electrical testing laboratories and stands ready to start accrediting laboratories immediately to perform the tests listed in the ENERGY STAR requirements.
"A2LA has in place very efficient processes which allow our existing accredited laboratories to update their current scopes of accreditation in order to test to these new requirements" explained Unger. "We also welcome all new applicants for accreditation within this program and invite them to experience first hand what our existing laboratories already know - A2LA's exceptional customer service and efficiency that is unmatched in the industry."
The EPA has indicated that verification testing under the ENERGY STAR Program Requirements for Computers Version 5.0 will begin after July 1, 2009 pending the availability of accredited testing laboratories.
A2LA (http://www.A2LA.org) is a nonprofit, non-governmental, public service, membership society based in Frederick, Maryland, United States of America. Its mission is to provide comprehensive, third-party accreditation services for testing and calibration laboratories, inspection bodies, proficiency testing providers, reference material producers, and product certification bodies. Services are available to applicants whether they are private, federal, state, or academic and regardless of their size. A2LA is internationally recognized and is the largest, multi-discipline accreditation body in the United States. A2LA welcomes applications for the accreditation of many types of conformity assessment bodies.
More detailed testing requirements, along with information on registering as a testing laboratory with the EPA can be found on the ENERGY STAR website at, http://www.energystar.gov/productdevelopment. All requests for information on the accreditation of testing laboratories to meet the ENERGY STAR requirements should be directed to the contact listed above.
###