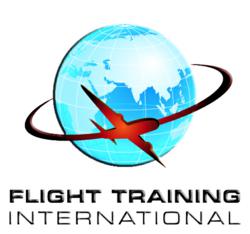 Under our new curriculum, pilots holding an A320 type rating are eligible for a shortened Cross Crew Qualification (CCQ) course that also results in an A330 type rating
Denver, CO (PRWEB) July 17, 2012
Flight Training International (FTI) is proud to announce the addition of its A330 Type Rating program. Available as an accelerated eight-day course or a full-length 12-day course, this training qualifies pilots to fly the heavy Airbus A330. "The A330 is one of more popular and fastest growing airplane types in the Airbus family. We expect significant demand for qualified A330 pilots over the next several years. Under our new curriculum, pilots holding an A320 type rating are eligible for a shortened Cross Crew Qualification (CCQ) course that also results in an A330 type rating," said Mike Medley, president at Flight Training International. FTI is now among the very few providers of training for the heavy jets in the Airbus family.
FTI plans to add an A340 course in the third quarter of 2012. Like the A330 course, this program will allow pilots holding a type rating on the A320 or A330 to complete a shortened A340 CCQ course. "Once approved, current A320 pilots will have the option to conduct CCQ training in either the A330 or A340 and get both type ratings with one trip to the training center," said Medley.
In addition, FTI expects that the A350 XWB will be a common type rating coupled with the A330. This would allow pilots holding an A330 type rating to potentially add an A350 XWB rating by simply completing differences training. This avoids another costly type rating course and adds the A350 XWB to their certificates.
Having multiple Airbus type ratings is the secret to being noticed by Airbus carriers. Current A320 pilots can add two heavy Airbus type ratings to their certificate and potentially be eligible to add a third, as soon as the FAA approves the A350 XWB aircraft. Pilots holding type ratings in the A320, A330, A340 and A350 XWB will stand out from the competition. Even airlines that don't operate Airbus airplanes typically give additional credit to applicants with the most type ratings. "This can help you get to the interview first, get hired first, and start building that all important seniority," said Medley.
According to Joe Delisle, chief pilot of FTIs Miami campus, and B767/A320/A330 captain, "multiple type ratings on your certificate will make you more marketable, especially if an airline flies any of the aircraft types you have qualified for. Contract pilots will benefit the most."
For more information on how to reserve simulator time for the A330 Type Rating course, please contact FTI directly at 800-233-0050 or find them on the web at http://ftiratings.com, @ftiratings or on FB at FTIratings.
About Flight Training International
Flight Training International, FTI, is a self-certifying, FAA approved flight training center authorized to operate under the US Code of Federal Regulations, Title 14, Part 142. We offer fully managed aviation training services from complete training solutions for aircraft operating companies to individual type ratings. These programs are available both domestically and internationally in more than a dozen aircraft types.
All advanced type rating courses are taught with FAA approved curricula for: Boeing, Airbus, Beech, Fokker and Embraer aircraft families. FTI offers full length or accelerated courses to pilots holding Commercial or Airline Transport Pilot (ATP) licenses. Courses include initial type ratings; SIC to PIC Upgrades; initial ATP; recurrent training; circle-to-land limitation removal; interview preparation and custom training programs for specialized operations.
All courses are developed, tested and continuously improved by the same people who develop training at major airlines across the US with ongoing feedback from our customers. These programs are a combination of classroom instruction, fixed-base and full-motion flight simulator training. Flight Training International offers an efficient and cost-effective training solution for individual pilots or flight crew operations. We proudly maintain the highest safety standards in the industry. For more information about FTIs flight training programs, please visit our website at http://ftiratings.com/ or call 1-800-233-0050.
###