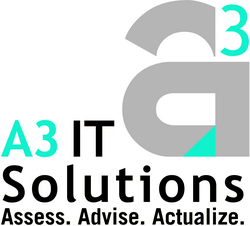 A3 was selected to perform a technical assessment for SE Systems to determine how everything needed to function. Once the technical assessment was presented A3 was chosen to implement the large e-commerce initiative
Greensboro, NC (Vocus) August 21, 2009
As more and more businesses need serious e-commerce capabilities, more will be calling on Greensboro-based technology firm A3. Most recently, the company has been chosen as a preferred partner by SE Systems to develop their selling presence on the Web.
"A3 was selected to perform a technical assessment for SE Systems to determine how everything needed to function. Once the technical assessment was presented A3 was chosen to implement the large e-commerce initiative," says Jim Coale, A3's Director of Sales. SE Systems already has retail locations in Greensboro and Charlotte, providing the high-end commercial audio equipment needs of theaters and universities. This e-commerce solution enables SE Systems to provide the same level of stellar service to online customers.
A3's e-commerce offerings are only one of the tech leader's many services, including systems integration, web and application development, Level 1 PCI web hosting, managed IT services, and search engine optimization. A3's work will allow SE Systems' new platform to be fully integrated into their internal business applications, plus maximize their search-engine optimization and incorporate Google Analytics into the end product.
Contact:
Stephanie Reck
Leapfrog Marketing | PR | Design
(336) 544-5904
###