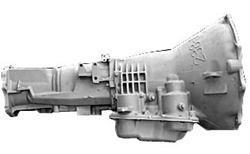 The facility engineering that our company performs replicates the OEM builds of each Chrysler based transmission assembly and ensures that all buyers receive a unit that is comparable in use to a factory built unit
San Jose, California (PRWEB) November 16, 2013
Transmission replacements could cost the average person thousands of dollars if the full retail price is paid for a replacement, according to national auto industry estimates. The Powertrain Pros company has updated its inventory to include both late model units and classic assemblies and has now announced its A604 transmission inclusion in its remanufactured inventory for sale at http://powertrainpros.com/a604-transmission-sale.
The Chrysler produced A604 remains a popular automatic transmission unit that has been used inside of Plymouth, Chrysler and Dodge vehicles used in the U.S.
The second hand replacements that buyers can find through some secondary resources online are usually in used condition and not remanufactured to function similar to a brand new unit.
These standard 4-speed units are currently being rebuilt by the Powertrain Pros company to enhance the opportunities to buy a replacement for buyers in the U.S. who are unable to find a unit through a local dealer.
"The facility engineering that our company performs replicates the OEM builds of each Chrysler based transmission assembly and ensures that all buyers receive a unit that is comparable in use to a factory built unit," said a source for the PowertrainPros.com company.
The Dodge brand transmissions that are now featured in the PowertrainPros.com inventory are currently listed for sale online. New pages for research purposes are added on the company website each day to help inform potential buyers about the inventory quality and sticker pricing attached with every unit for sale.
"The team of rebuilders that we've assembled specialize in domestic transmission rebuilds and we're now able to sell Chrysler, Ford, GM and third party gearbox manufacturer units," the source included.
The rebuilt A604 transmission inventory that is added for sale and reduced in online sale price by the Powertrain Pros company is a part of an inventory expansion through the remainder of this year.
Automaker units are now being acquired through various sources to bring into the company rebuilding facility to increase the sales and services provided by company staff for transmission buyers.
About PowertrainPros.com
The PowertrainPros.com company supplies previously owned transmissions that are refurbished in the company facility. This company specializes in retailing Ford, Chevrolet, Chrysler and other gearboxes in use inside domestic automobiles. The PowertrainPros.com website is currently the main marketing resource in use by the company staff to present current inventory and prices to buyers of gearboxes online. A toll-free number is currently used as a quotes tool and information line to present information to the buying public in all 50 USA states who plan to order replacement transmissions inventory.