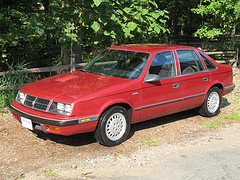 The used A606 gearboxes along with the 41TE editions also in stock will remain at the current sale price level until the start of 2016
Chicago, IL (PRWEB) August 18, 2015
A new supply of gearboxes that were produced by Chrysler between 1989 and 1995 in North America will be able to be purchased through the Got Transmissions website for the remainder of the year under a new fall sale program. The company is now promoting a sale price for its used A606 transmissions that have been discounted under the new sale terms at http://www.gottransmissions.com/blog/chrysler-transmissions/a606-transmission.
The units available are the original editions before the changeover of part numbers to the 42LE models in the mid 1990s. Consumers who are seeking the earlier automatic FWD units will be able to purchase these units at a special sale price. Using the revised search system, the direct compatibility information for Chrysler motor vehicles can be verified prior to placing an order to prevent installation errors.
"The used A606 gearboxes along with the 41TE editions also in stock will remain at the current sale price level until the start of 2016," said one source at the Got Transmissions company.
Because issues with OEM components can be one disadvantage to buying a replacement vehicle transmission on the Internet, a revision to the standard terms of warranty protection was made earlier this year at the Got Transmissions company. The new terms can be explored prior to placing orders by visiting http://www.gottransmissions.com/warranty.html.
"The extra protection for components as well as new lower sale price is part of a new program to show appreciation to our customer base," the source added.
Consumers who might be interested in taking advantage of the new sale pricing for the A606 Chrysler transmissions for sale can complete a quotation for pricing by using the automated checkout center now on the Got Transmissions homepage.
About GotTransmissions.com
The GotTransmissions.com company has dominated the preowned vehicle parts market for gearboxes since the year 2007 in North America. The company works with the top suppliers that offer used condition inventory at a cheaper price. The GotTransmissions.com company has a new quotation tool that provides immediate pricing and one-time discount price data for consumers.