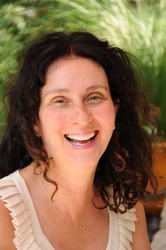 The Immediacy of Direct Contact With God Right Here And Now
Wisconsin Dells, WI (Vocus) September 28, 2009
At the close of the second day of the 3-day miracle healing event, "The Immediacy of Direct Contact With God Right Here And Now", held this weekend at the Miracles Healing Center in Wisconsin Dells, WI, presenters and participants experienced considerable difficulty in finding the words to adequately express their experience of direct communion with God.
According to Miracle healer and administrator of The Miracles Healing Center, Wim Haverkamp, "I experienced this weekend as an activation of my mind which reverberated and was reflected throughout the entire Healing Center. Presenter, Greg Sacra, wove such an amazing tapestry of Jesus Christ's teaching in A Course In Miracles and the New Testament as to ignite brilliant new insights and revelation in my mind. His co-presenter, Cybil Yorke, dazzled us with her elucidation of the Book of The Revelation and the first seven lessons of the Course In Miracles Workbook as metaphors for the process of physical transfiguration or enlightenment."
Haverkamp continued, "My experience this weekend of release and joy, is the action engendered by Lesson 4 of A Course in Miracles, 'These thoughts do not mean anything'. The lesson is summarized by Jesus Christ in the following way, 'The thoughts of which I am aware do not mean anything because I am trying to think without God. What I call 'my' thoughts are not my real thoughts. My real thoughts are the thoughts I think with God. I am not aware of them because I have made my thoughts to take their place. I am willing to recognize that my thoughts do not mean anything, and to let them go. I choose to have them be replaced by what they were intended to replace. My thoughts are meaningless, but all creation lies in the thoughts I think with God.'"
"Clearly," added Haverkamp, "I am trying to find words to share an experience that defies verbal expression. It is impossible!"
The event "The Immediacy of Direct Contact With God Right Here And Now", which began on Friday, September 25, 2009 is scheduled to "end" on Sunday, September 27, 2009.
For more information about the program visit: http://www.acourseinmiraclesonline.com/direct_contact.htm
About the Miracles Healing Center:
The Miracles Healing Center is a provision of healing for mind and body. It is a place of teaching, learning, meditation and active transformation through the auspices of A Course In Miracles, The New Testament and the healing center staff. Our teachers and healers demonstrate the total possibility of miraculous and spontaneous healing through the admission and recognition of our union in the Mind of God. This is a place where we share together the miraculous healing power of the courageously simple act of total forgiveness that is the key to eternal life.
The center is open 9am-7pm daily and all are welcome. Come for an hour or a day, or attend any of our ongoing workshops to experience a profound change in your life. Anyone of any age or of any walk of life is welcome. The center is non-denominational.
For more information, call 608-253-HEAL(4325) or visit http://www.miracleshealingcenter.com.
# # #