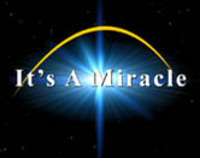 anyone who is expecting some perceptual account of how the book known as A Course In Miracles came into being, will be sorely disappointed.
Wisconsin Dells, WI (Vocus) September 25, 2009
The site administrator of TheMasterTeacher.tv, John Gaffney, today announced his selection for the week's special video feature presentation of The Master Teacher of A Course In Miracles. It is the second episode of "The Story of A Course In Miracles" from "The Teachers Convention Series". Explaining why he chose this particular video, Gaffney cautioned that "anyone who is expecting some perceptual account of how the book known as A Course In Miracles came into being, will be sorely disappointed." "In this presentation," continued Gaffney, "the Master Teacher does not talk about a book, he reveals and shares the core of the teaching as a present occurrence within the mind."
Reading only from the text of A Course In Miracles, and employing the energy of illuminate mind, the Master Teacher elucidates the seemingly arcane Miracles' Principles in Chapter 1 and startles with the brusque realism of The Two Emotions in Chapter 13.
John Gaffney offered, "As the realization of the intensely personal nature of this presentation begins to dawn on the mind, and you slowly begin to realize that you are in the throes of an awakening experience, and that everything is happening solely in your mind, you begin to hear and participate in the telling of the Story of A Course In Miracles as the procedure of your own enlightened mind. The idea that the Course In Miracles is a book, becomes very laughable to you. You will hear in a completely different way, the following passages by Jesus Christ in the Course, read by the Master Teacher on the video":
"I have said you have but two emotions, love and fear. One is changeless but continually exchanged, being offered by the eternal to the eternal. In this exchange it is extended, for it increases as it is given. The other has many forms, for the content of individual illusions differs greatly. Yet they have one thing in common; they are all insane. They are made of sights that are not seen, and sounds that are not heard. They make up a private world that cannot be shared. For they are meaningful only to their maker, and so they have no meaning at all. In this world their maker moves alone, for only he perceives them.
"Each one peoples his world with figures from his individual past, and it is because of this that private worlds do differ. Yet the figures that he sees were never real, for they are made up only of his reactions to his brothers, and do not include their reactions to him. Therefore, he does not see he made them, and that they are not whole. For these figures have no witnesses, being perceived in one separate mind only.
"It is through these strange and shadowy figures that the insane relate to their insane world. For they see only those who remind them of these images, and it is to them that they relate. Thus do they communicate with those who are not there, and it is they who answer them. And no one hears their answer save him who called upon them, and he alone believes they answered him. Projection makes perception, and you cannot see beyond it. Again and again have you attacked your brother, because you saw in him a shadow figure in your private world. And thus it is you must attack yourself first, for what you attack is not in others. Its only reality is in your own mind, and by attacking others you are literally attacking what is not there.
"As you look with open eyes upon your world, it must occur to you that you have withdrawn into insanity. You see what is not there, and you hear what makes no sound. Your manifestations of emotions are the opposite of what the emotions are. You communicate with no one, and you are as isolated from reality as if you were alone in all the universe. In your madness you overlook reality completely, and you see only your own split mind everywhere you look. God calls you and you do not hear, for you are preoccupied with your own voice. And the vision of Christ is not in your sight, for you look upon yourself alone."
In concluding his announcement, John Gaffney added, "This is a most remarkable video, and one that everyone should seize this opportunity to watch."
To view or download the featured video, "The Story Of A Course In Miracles", visit http://www.themasterteacher.tv/thestoryofacim/
The Video Features Program enables the immediate unlimited download, by any visitor to the site, of an entire episode of a selected instructional DVD of The Master Teacher of A Course In Miracles.
# # #