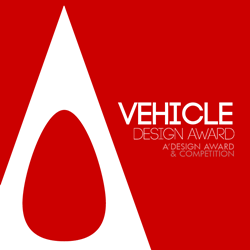 A' Design Award & Competition
COMO, Italy (PRWEB) January 18, 2019
The A' Design Award and Competition has announced its call for entries for the A' International Vehicle, Mobility and Transportation Design Award. The A' Vehicle Design Award is organized to select and honor excellent design works that were designed within the last 10 years from vehicle manufacturers, industrial designers, motor producers and transportation companies all around the World.
The A' Vehicle, Mobility and Transportation Design Award is a two step competition. The first step is to register and submit design projects at A' Design Award website for complimentary preliminary screening. Submissions that pass preliminary screening can proceed with nomination for final evaluation by a reputable jury panel of specialist in vehicle, mobility and transportation design.
Entries to the A' Vehicle Design Award and Competition shall be made as soon as possible and at the latest by February 28, 2019. Results will be announced on April 15, 2019 through a wide network of design oriented publications and media partners.
Winners of the A' Vehicle Design Award and Competition will be awarded the A' Design Prize which includes: design excellence certificate and trophy, a lifetime license to use the award winner logo, yearbook of best design works, exhibitions of awarded works in Italy, India, China and other countries, personal invitation to participate in the A' Design Awards' Gala Night, translation of awarded design works into different languages, invitation to Prime Clubs, as well as inclusion in World Design Rankings, Designer Rankings and Best Designs of the World.
About A' Design Awards
The A' Design Award and Competition has been established to honor creative and unique design projects from all over the globe. The main aim of the A' Design Award is to create a global awareness and understanding for best design practices and principles. The ultimate aim of the A' Design Awards is to push talented designers, agencies and brands worldwide to design superior products and projects which benefit the society. To learn more about the A' Design Awards and the A' Vehicle, Mobility and Transportation Design Award, please visit http://www.designaward.com