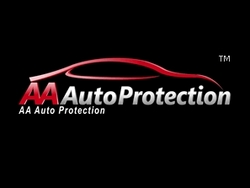 The car warranties that customers bought through us five years ago are expiring right now. We want to recapture that business. And we think in this economy, price will let us do that
Woodbury, NJ (Vocus) August 10, 2010
AA Auto Protection President Brett Hitchcock revealed on Thursday the inauguration of the Summer Slam promotional campaign, which will begin Monday, August 9. The goal of the campaign is to substantially drive new enrollments for extended warranties, and to encourage repeat business, but offering the deepest discounts available this year.
Hitchcock states that the average customer will be able to purchase an extended car warranty for about 30% less than the average cost earlier in the year, though 35% less is possible on select plans.
Customers who have previously enrolled through AA Auto Protection will be given an additional $100 discount. "The car warranties that customers bought through us five years ago are expiring right now. We want to recapture that business. And we think in this economy, price will let us do that," said Hitchcock.
Hitchcock reports that sales have been steady throughout the summer, and that the company continues to grow. But, he added, "Competition is fierce, and summer is a high time in this industry. We feel that we've got the best products, but sometimes the best way to get your foot in the door is to offer a very low price. So we will."
Other currently-running promotions are being suspended or ended to make way for the Summer Slash. The tentative end for the promotion is September 7, 2010.
Founded in 2002, AA Auto Protection was one of the first brokers of extended warranties for automobiles, or vehicle service agreements. AA Auto Protection is committed to providing its clients with the best plans, at an affordable cost. AA Auto Protection is a national company with offices in four states, headquartered in New Jersey. For more information visit http://www.aaautoprotection.com
# # #