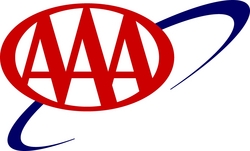 What will car, truck, van and SUV buyers find when they begin their search for a new or used vehicle?
Charlotte, NC (PRWEB) August 26, 2009
Cash for Clunkers -- also known as the Consumer Assistance to Recycle and Save Act (CARS Act) and the Car Allowance Rebate System (CARS) -- has officially ended.
The question now is, "What will car, truck, van and SUV buyers find when they begin their search for a new or used vehicle?"
Cash for Clunkers depleted the inventory of fuel-efficient new vehicles on dealer lots which will create an upsurge in demand over the next few weeks for high-value used vehicles, according to AAA Carolinas.
"The huge sales response to Cash for Clunkers means fewer new cars available for those that couldn't take advantage of the stimulus bill," said Dan Hensel of AAA Auto Sales.
While some manufacturers are lowering their prices for 2010 vehicles to less than their suggested 2009 retail price, Hensel said quality used cars will be the "auto market hot spot" for the next few months while manufacturers assess whether new vehicle sales momentum will continue.
AAA provides additional post-Cash-for-Clunkers analysis and advice for car buyers:

A shortage in new vehicles during the annual transition from 2009 to 2010 vehicles means car and truck buyers will find fewer choices than in previous years. The buying decision may need to be made more quickly because demand for the most popular clunker purchases--like the Ford Focus, Toyota Corolla, and Honda Civic--were so high. The shortage could also make dealers less likely to reduce prices dramatically from the Manufacturer's Suggested Retail Price (MSRP) for many vehicles.
Used vehicles costing less than $7,000 will be much harder to find because many drivable vehicles in that price range were already traded in under Cash for Clunkers.
The value of pre-owned vehicles has increased. Since lesser priced vehicles have been traded in, demand for older vehicles in the $8,000 and above category should see an increase in their value, either as a trade-in or a private sale.
Research the value of your trade-in vehicle before undertaking any negotiations. The difference between a dealer's trade-in offer and what a private buyer might offer can be up to a couple thousand dollars. In a private sale, split the difference between a dealer's price and official private sale estimates to begin price negotiations (see attached chart).
Buyers looking for a used vehicle should seek pre-certified vehicles with some sort of guarantee.
Consumers should also be wary of promotions from dealers intended to mimic Cash for Clunkers. As with any major purchase, horoughly review all documents before signing.
An affiliate of the American Automobile Association, AAA Carolinas was founded in 1922 as a not-for-profit organization that now serves more than 1.7 million members with travel, automobile and insurance services and is an advocate for the safety and security of all travelers.
###