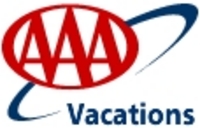 With consumers highly budget conscious and with so many great travel deals available, this is the ideal time to help travelers find great vacation bargains
Charlotte, NC (PRWEB) July 28, 2009
A new online travel program that helps travelers find affordable vacations--without having to search through the various travel websites--is now available from AAA Vacations, the largest full-service travel agency in the Carolinas.
The online program, called Time to Travel (T2T) allows travelers to review vacation deals, hand-picked by AAA Carolinas travel professionals. Cruise vacation packages, including 5-night Caribbean cruises, and domestic and international vacations, can be found among the choices.
"With consumers highly budget conscious and with so many great travel deals available, this is the ideal time to help travelers find great vacation bargains," said Sarah Henshall, vice president, travel and branch operations for AAA Carolinas.
The main attraction of T2T is that vacation deals and packages are sorted by price---under $250, under $500, and under $1,000. T2T packages the best options in one place, allowing travelers to avoid searching all over the Web to find their dream vacation.
"One of our consultants recently booked an all-inclusive, four-night trip to Punta Cana for $228 per person," said Henshall. "Last year, that same trip would have been $900 or 4 times what it is this year."
AAA travel consultants can even help travelers access other vacation packages not listed on the T2T website.
"We have our finger on the travel pulse," Henshall said, noting that 100 AAA travel consultants are working in the Carolinas every day. "Right now an overwhelming number of vacation and travel options are available, and new vacation deals are continually added to the mix."
"We just want to help people find their vacation without having to search all over the Web to find the bargains."
For more information on "Time to Travel," visit your local AAA office, AAA.com or follow AAA Carolinas on Twitter at twitter.com/aaacarolinas.
AAA Vacations, headquartered in Charlotte, NC, operates 24 branches in the Carolinas. For more information or to find a AAA Vacations office near you, visit AAA.com. AAA Vacations services are available to both members and non-members.
###