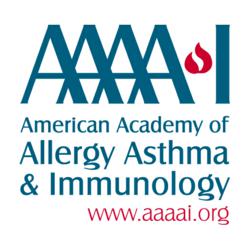 "Appropriate, cost-effective care starts with an accurate diagnosis and a clear understanding of the severity of the condition," said AAAAI President Wesley Burks, MD, FAAAAI.
Milwaukee, WI (PRWEB) April 04, 2012
The American Academy of Allergy, Asthma & Immunology (AAAAI) today released a list of "Five Things Physicians and Patients Should Question" as part of Choosing Wisely, an initiative of the ABIM Foundation. This list of evidence-based recommendations is designed to help patients and physicians start conversations and make wise choices regarding the diagnosis and treatment of allergy, asthma and immunologic diseases.
"As allergist/immunologists, we understand the importance of delivering the best care possible to millions of children and adults who suffer from allergies, asthma or immunologic disorders," said AAAAI President Wesley Burks, MD, FAAAAI. "As internists or pediatricians with advanced training in allergy/immunology we also understand that symptoms of these chronic, often debilitating diseases can mirror other conditions. Appropriate, cost-effective care starts with an accurate diagnosis and a clear understanding of the severity of the condition."
The AAAAI offers these five recommendations for diagnosing or treating adults:
1) Don't perform unproven diagnostic tests such as immunoglobulin G (IgG) testing or an indiscriminate battery of immunoglobulin E (IgE) tests in the evaluation of allergy.
In most instances, IgE skin allergy testing combined with a physical examination and medical history of a patient's symptoms is the most reliable, cost-effective approach to determining what someone is and is not allergic to.
2) Don't order sinus computed tomography (CT) or indiscriminately prescribe antibiotics for uncomplicated acute rhinosinusitis.
Acute rhinosinusitis is a sinus infection lasting less than a month. Most cases of acute rhinosinusitis can be diagnosed without a sinus CT scan or other imaging. Antibiotics are not recommended for treating the majority of acute sinus infections. That is because the majority of these acute infections are caused by a virus such as a cold. Antibiotics are not helpful in treating viral infections.
3) Don't routinely do diagnostic testing in patients with chronic urticaria.
Urticaria or hives appear as red, itchy raised areas of the skin. Chronic cases of hives can last for months or years. In the majority of these chronic cases the exact cause cannot be determined. Routine testing such as general blood counts or screens are not cost-effective, nor do these tests make a difference in treatment strategies to relieve the symptoms. There are certain instances when allergy testing is helpful, especially when eating a particular food or coming in contact with a particular substance triggers symptoms of hives. This kind of hives is called acute urticaria.
4) Don't recommend replacement immunoglobulin therapy for recurrent infections unless impaired antibody responses to vaccines are demonstrated.
Immunoglobulin replacement therapy, also known as IVIg or SCIg, can be a lifesaving form of treatment for many forms of primary immunodeficiency disease (PIDD).
Most PIDD are inherited by genes that cause defects in the immune system. Immunoglobulin therapy replaces the antibodies that the immune system cannot produce due to the defect. This therapy is expensive and it does not improve outcomes for adults suffering from most recurrent infections. To determine if an adult's immune system is able to produce antibodies, a physician can give the patient a vaccine meant to protect against conditions such as pneumonia. If the immune system is not impaired and produces antibodies against the vaccination, then immunoglobulin therapy is not needed nor recommended for treating this person's recurrent infections.
5) Don't diagnose or manage asthma without spirometry.
Asthma is a chronic disease involving the airways in the lungs. Too often, clinicians rely on symptoms when diagnosing and managing asthma, but these symptoms may be misleading. Spirometry is a breathing test that measures how well the lungs are working. Spirometry is essential to confirm the diagnosis of asthma and the severity of the disease in patients who can perform this breathing test. It also measures how well treatment is working in managing this life-long condition. When patients have fewer asthma flare-ups their quality of life improves and trips to urgent care centers or emergency rooms are reduced.
The AAAAI represents allergists, asthma specialists, clinical immunologists, allied health professionals and others with a special interest in the research and treatment of allergic and immunologic diseases. Established in 1943, the AAAAI has more than 6,600 members in the United States, Canada and 60 other countries. The AAAAI's Find an Allergist/Immunologist service is a trusted resource to help find a specialist close to home.
###
Editorial Notes
How This List Was Created
Narrowing a list of this kind to "five things" can be daunting for a medical specialty. AAAAI leadership created a task force consisting of Board members, the AAAAI President and Secretary/Treasurer and AAAAI participants in the Joint Task Force on Practice Parameters. The AAAAI's 6,600 members were invited to offer feedback and recommend elements to be included in the list.
The task force reviewed submissions and began narrowing the scope to ensure the best science in the specialty was included. Additional members were recruited to the task force for their specific expertise in these areas. Suggested elements were considered and then refined for appropriateness, relevance to the core of the specialty, potential overuse of resources and opportunities to improve patient care.
Choosing Wisely Campaign Partners
Eight other national medical specialties released lists of recommendations today, covering tests or procedures within their areas of expertise that are commonly used but not always necessary. These partners include:
American Academy of Family Physicians
American College of Cardiology
American College of Physicians
American College of Radiology
American Gastroenterological Association
American Society of Clinical Oncology
American Society of Nephrology
American Society of Nuclear Cardiology
Also working with the ABIM foundation to lead the campaign is Consumer Reports.
To learn more about Choosing Wisely, visit http://www.choosingwisely.org